It can be tough to choose a Calendar and Task app that fits all of your needs. Why use Informant when you can easily use the native calendar and task apps that are already installed on your device? We've made a handy comparison chart to show your options with iCal, Google Calendar, and Informant.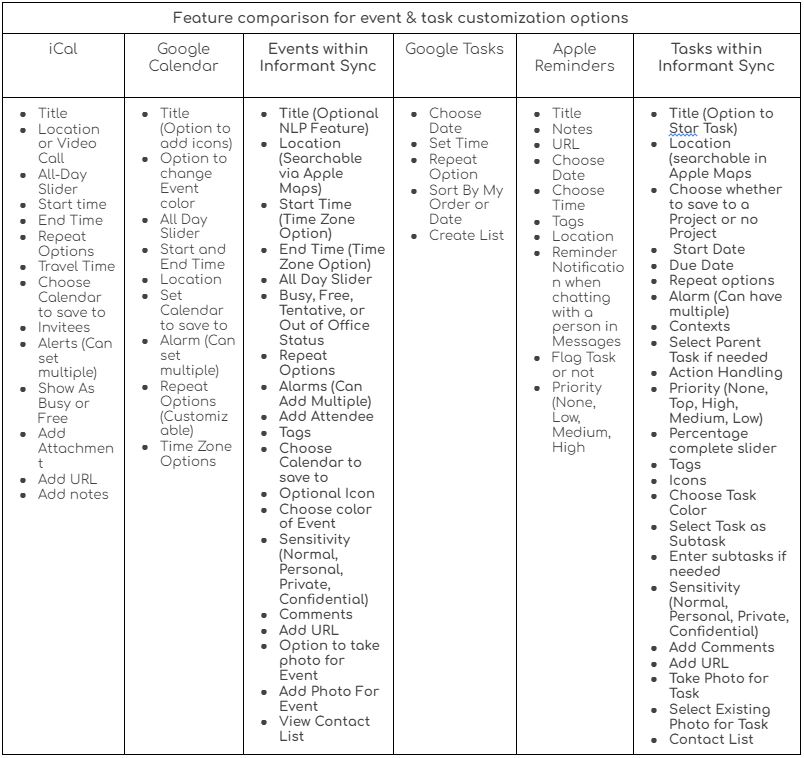 Informant offers a more robust set of customization options than what you'll see when creating your events and tasks in your device Calendars.
Here is a side-by-side look at the Month View in each Calendar.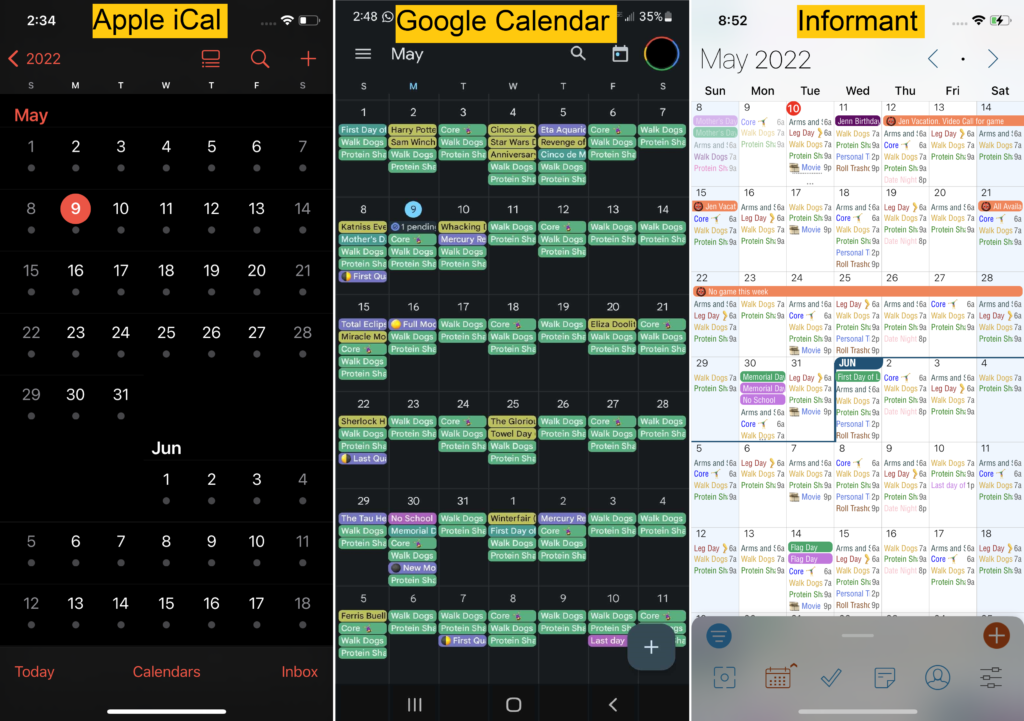 Informant also offers the creation of Projects which can be used to sort tasks for the same project all together in one spot with a few more sorting options compared to the native device options.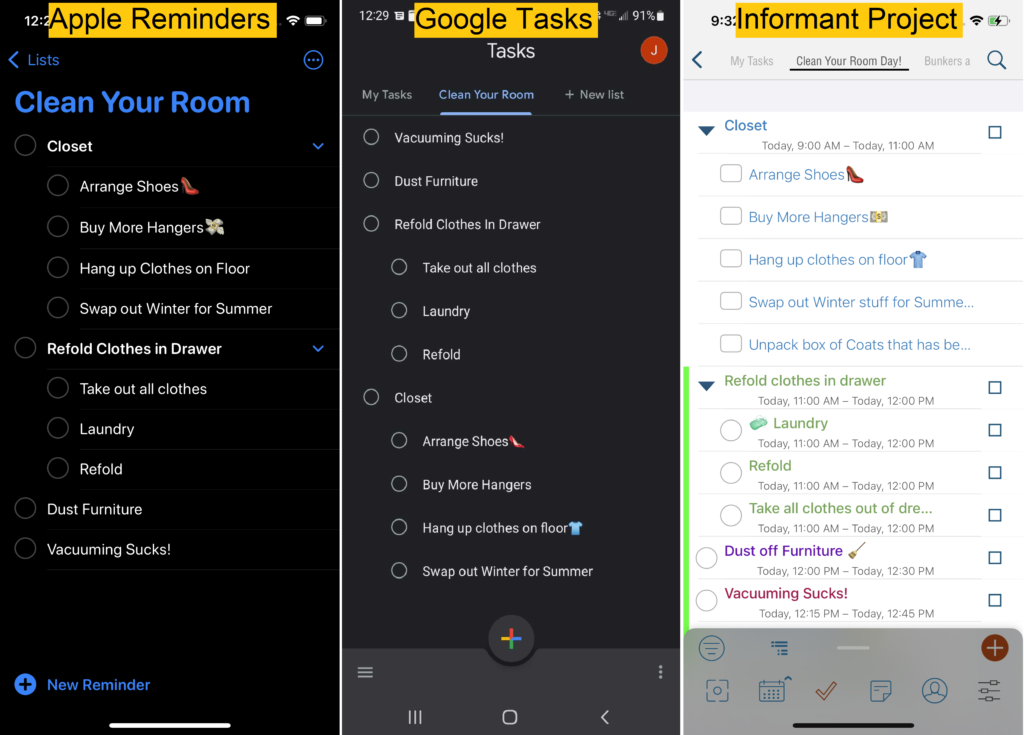 Here is a look at the sorting options each service offers in task lists and projects.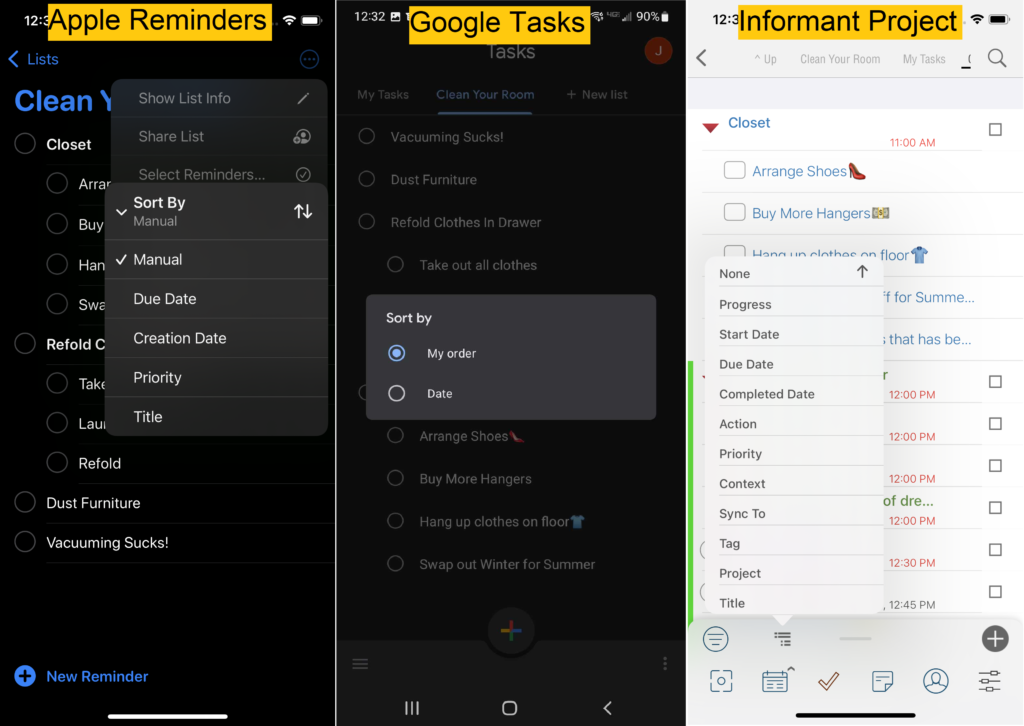 As you can see, Informant offers more options to sort your projects and the use of colors makes everything easier to pick out in your Calendar.
Informant also offers the option to use subtasks as well as checklists while Apple Reminders and Google Task offer subtasks.
Another option that sets Informant apart is the ability to use contexts when sorting tasks and events. Adding contexts makes it much easier to keep things in order when you have tasks and events that happen at the same place.
For instance, if you have a lot of tasks that happen daily at your desk at the office, you could create a context for your desk and add that context to all of the tasks that you'll need to complete while sitting at your desk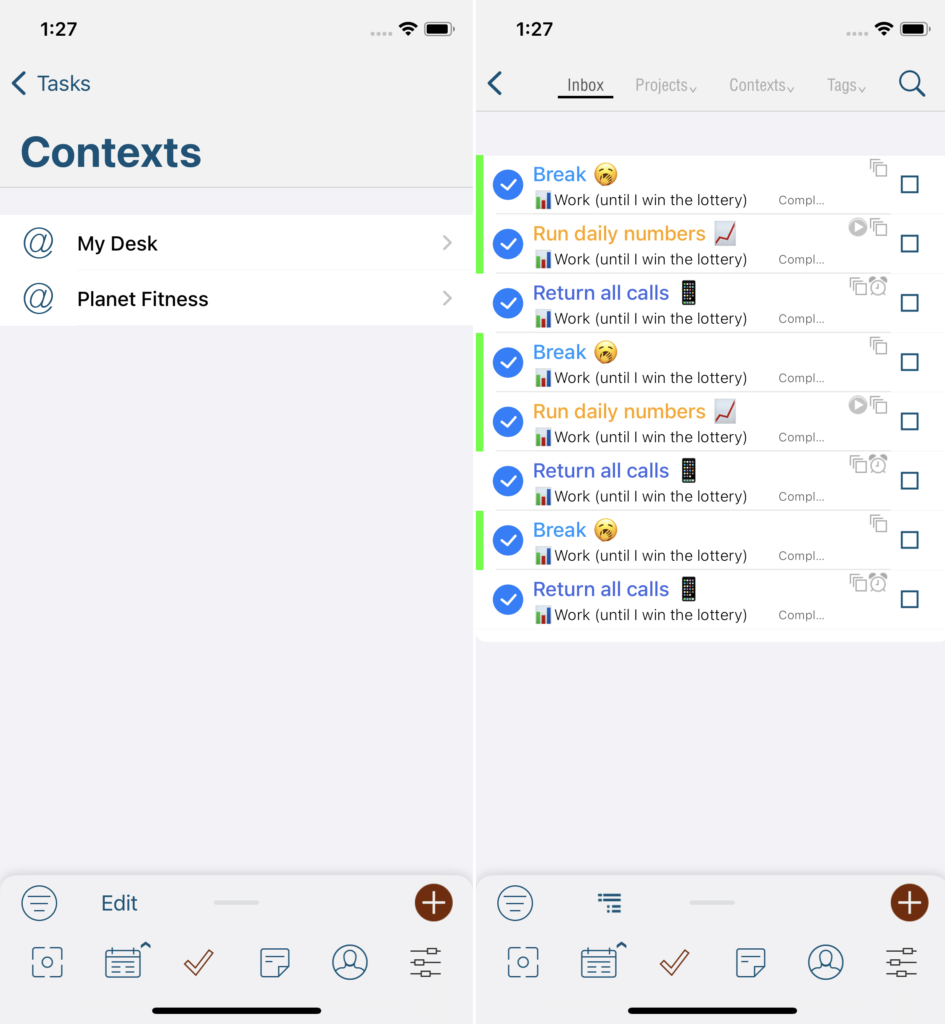 Contexts are only available with Informant.
You can read more about Contexts and Project creation in our Blog here:
In addition, Informant offers more options in colors, icons, and the ability to star your more important entries when adding Tasks and Events, giving you a more glanceable Calendar.
Informant also offers more choices in filters and only Informant offers the use of Smart Filters.
While your native device calendars will allow you to determine which Calendars to show, only Informant gives you the option to quickly save and name your filter so that you can choose this filter later rather than going into a Calendar list and checking Calendars on and off every time.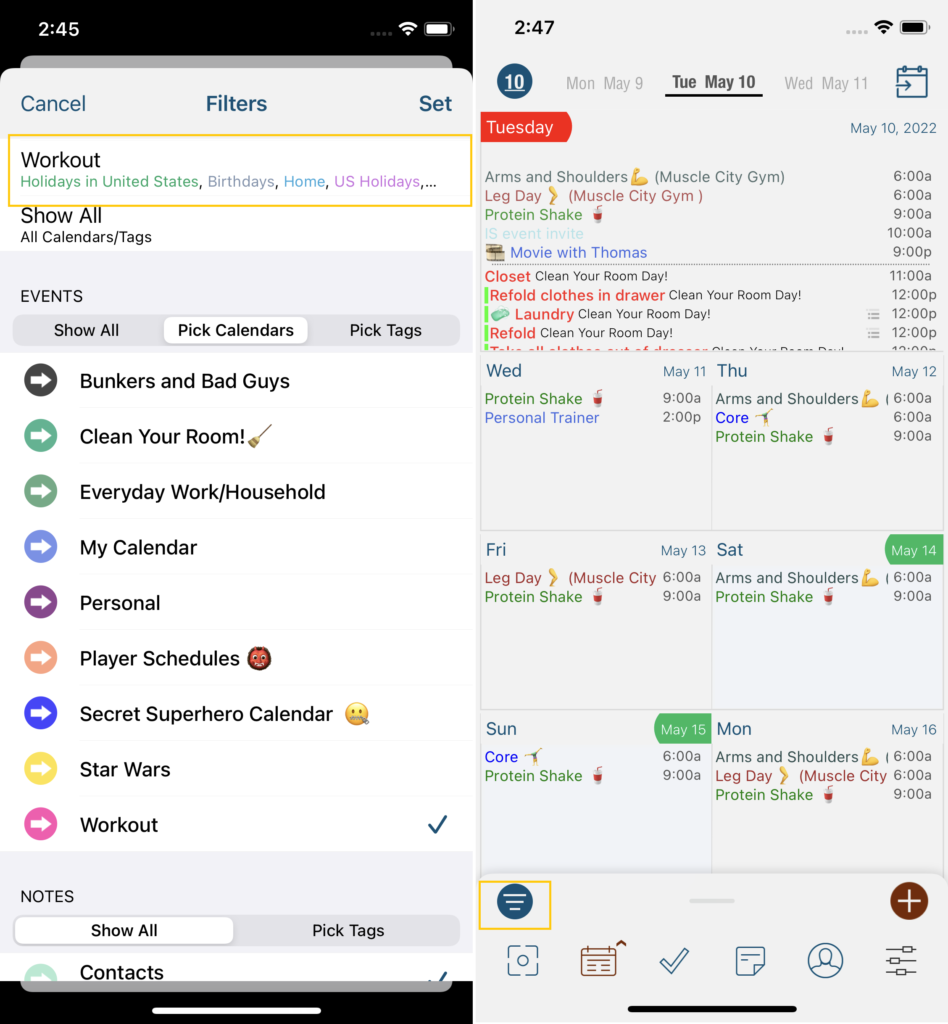 Informant is the only platform that offers Smart Filters. With Smart Filters you can view your tasks filtered by any combination of Project, Action, Context, Due Date, Start Date, Completed Date, Type, Priority, Percentage Complete, Starred, and Title giving you more unique options for sorting your data!
You can read more about Smart Filters here:
An Informant Sync subscription gives you the option to sync your information across all devices. The ability to, not only display your Apple and Google Calendar and Task information, but also offer a number of extra features and options make Informant the winning choice for a more productive day!