Access from any computer and browser
Informant for Web—our best, most usable interface yet! We've made it even easier to navigate to all of your favorite calendar views as well as the Tasks and Projects. This new interface allows users to access all of their Informant task management data from any web browser. You can find the link to the beta site here.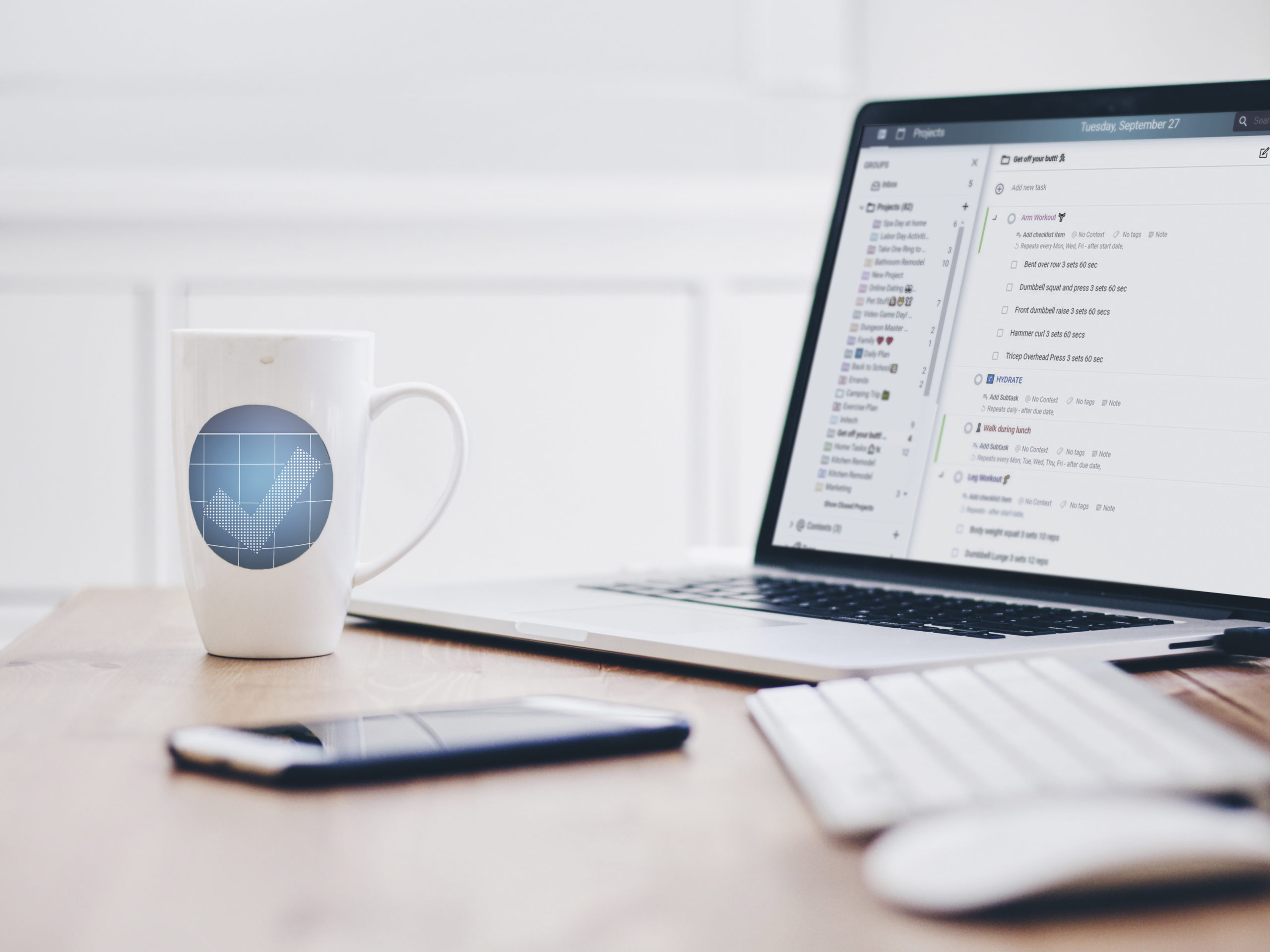 Multi-platform sync
With Informant Sync you can sync your data to any iPhone, iPad , Mac, and Android device.
Calendars & Projects all in one place
For easy access to the Informant for Web beta site, check out the Chrome extension here.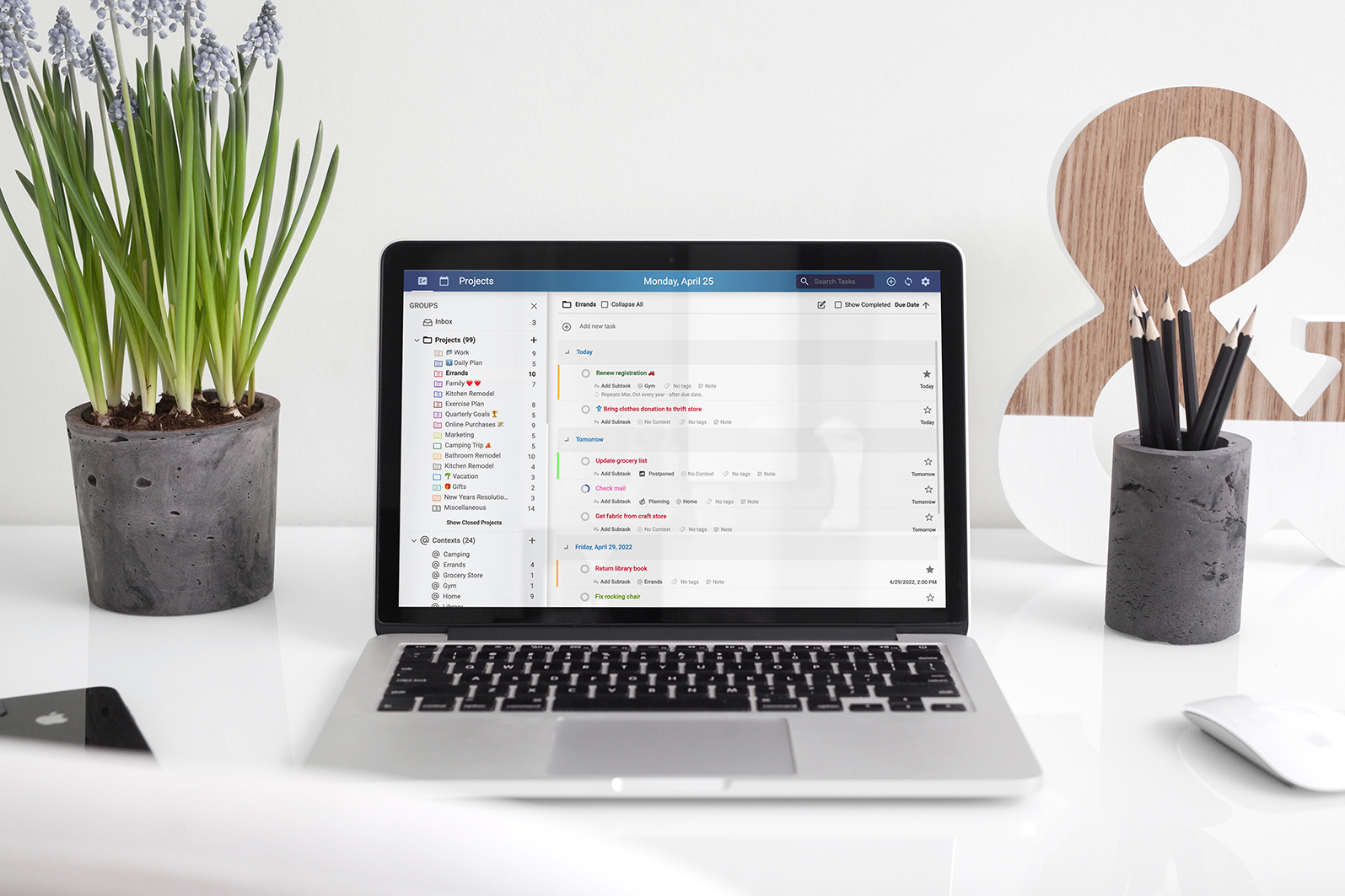 Chrome Extension
For easy access to the Informant for Web beta site, check out the Chrome extension here.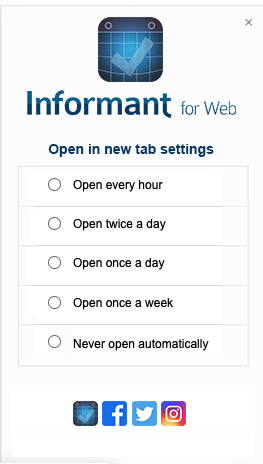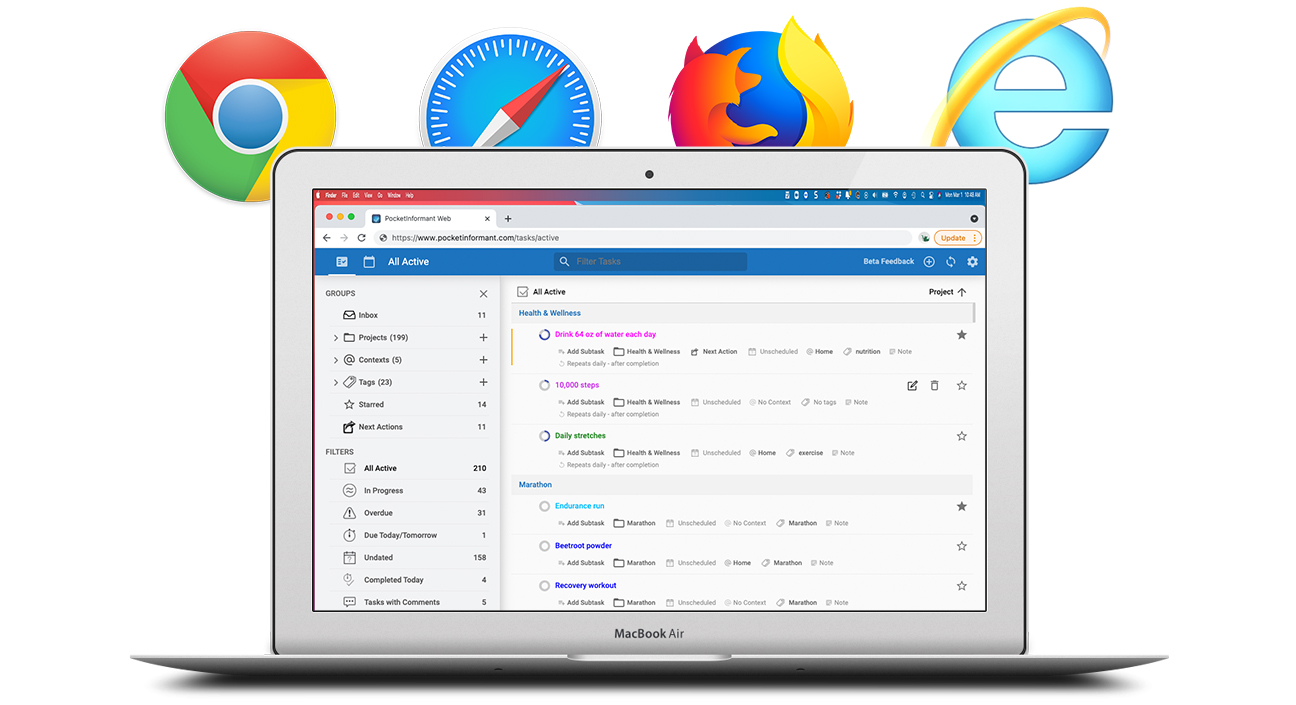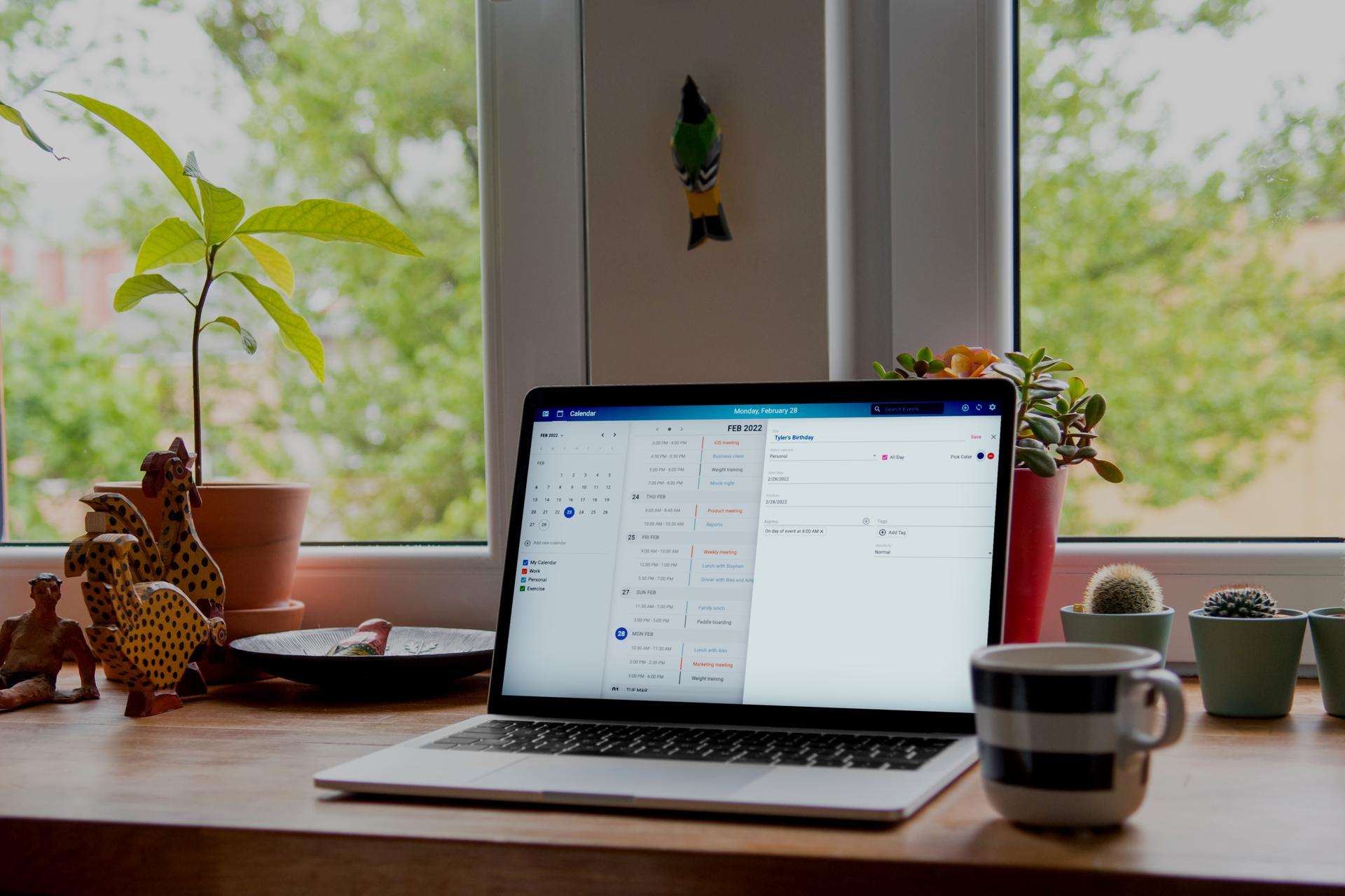 Tasks with Sub Tasks or Checklists
Informant is an advanced task manager that allows you to organize tasks into projects, and create tasks with sub tasks, or as checklists. Task settings can be configured to GTD, Franklin-Style, or Simple tasks.
View your Informant Sync data all in one place
The Informant 5 Month View is far more functional than the default calendar month view. The default iOS calendar only gives you a dot if you have an appointment on a particular day. Our month view uses tiny-text to show the actual name and time of the event.
This unique digital format goes beyond the limitations of paper calendar visuals by allowing multi-day events to smoothly and visually cross months and give you a real sense of the week you're in. It also gives you the ability to have the current week at the top of the screen so you see more of your future events. And the best part is unlike other calendars that try to bring together months – you won't get lost in what month you're looking at.
We've rewritten our Month View from scratch to be cleaner, faster, and unlike every other calendar app – we move beyond how paper calendars show your calendar. The Month View scrolls vertically and smoothly, showing each month with a dark line separating the months, and the month name as the first day.
We believe that a product is only as good as the support behind it, and we strive to bring you the best! Our support team is always ready to answer any questions you may have, quickly and efficiently.
Single Purchase for iPhone, iPad, Android, Mac, Outlook, and Web!
Don't pay twice for the same app! We made Informant be Universal for almost every platform, and with a single in-app purchase, you enable the Premium feature set on all your Apple and Android, and web-based browsers.
Fresh Design
Informant 5 introduces SmartBar for One Button navigation that provides vertical and horizontal menu for easy access to your favorite features. 14 years of mobile experience and 20 years with Apple products and this is our best design ever.