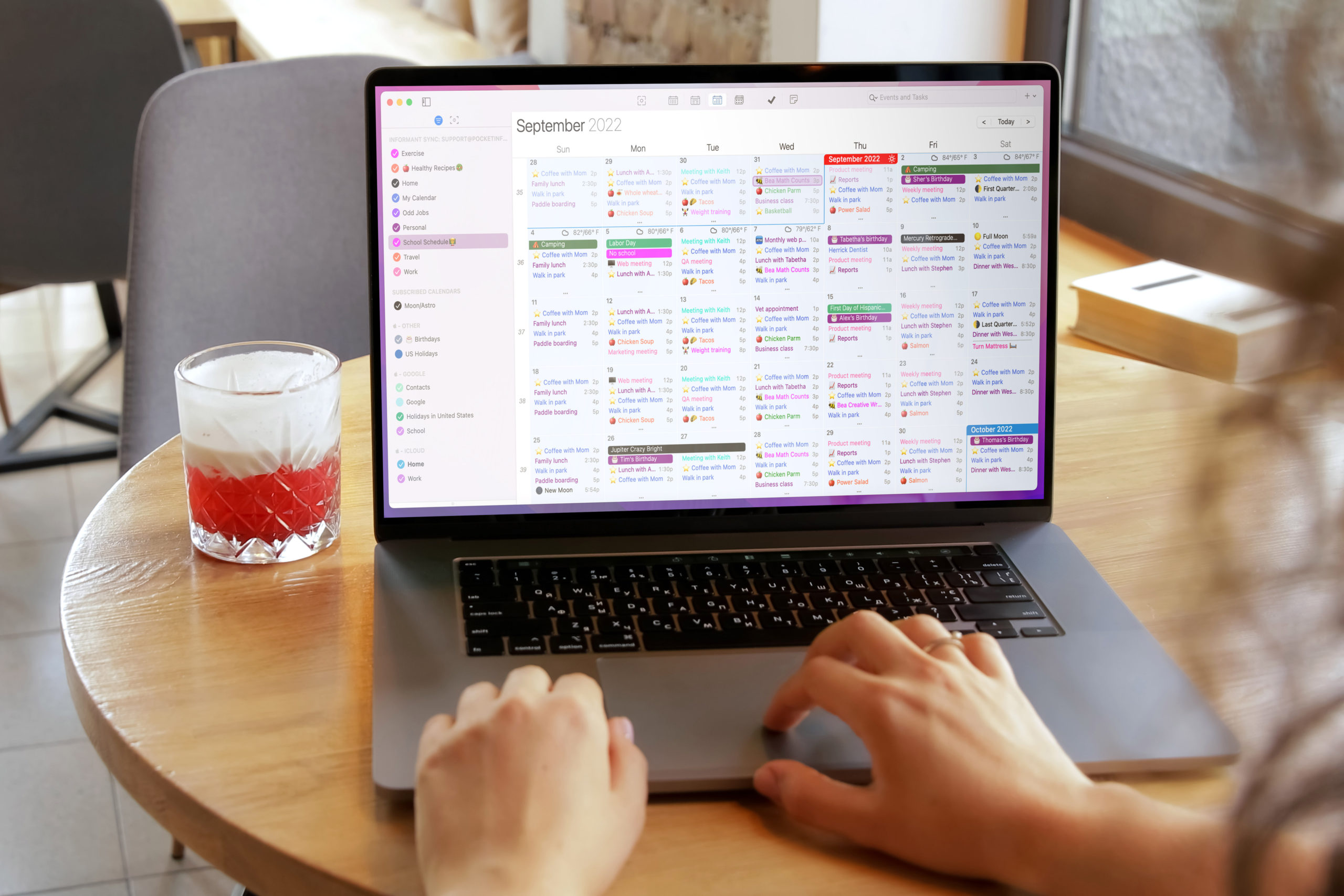 Version 1.1  30 Day Free Trial, Requires MacOS 10.14 or better.
MacOS 10.13 users can download the unsupported version here. 
* Sync Subscription may be required for syncing "Informant only" data.
"Best Calendar App" claim is based on numerous 3rd party reviews.
Calendar and Tasks Together
Your calendar and your tasks represent what you need to do and when you need to do it. Informant brings them both together in a single view for a better way of organizing your day, week, or month.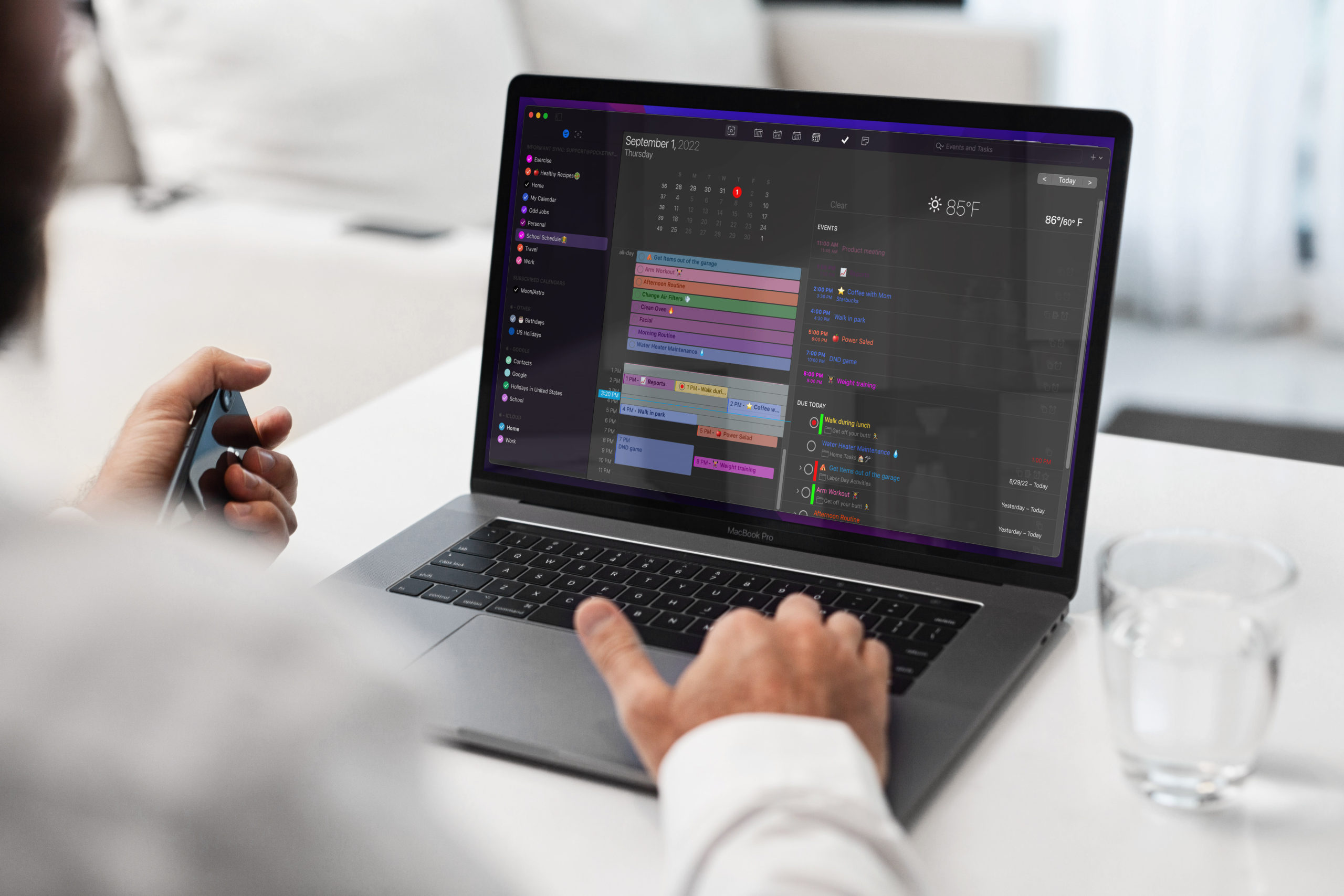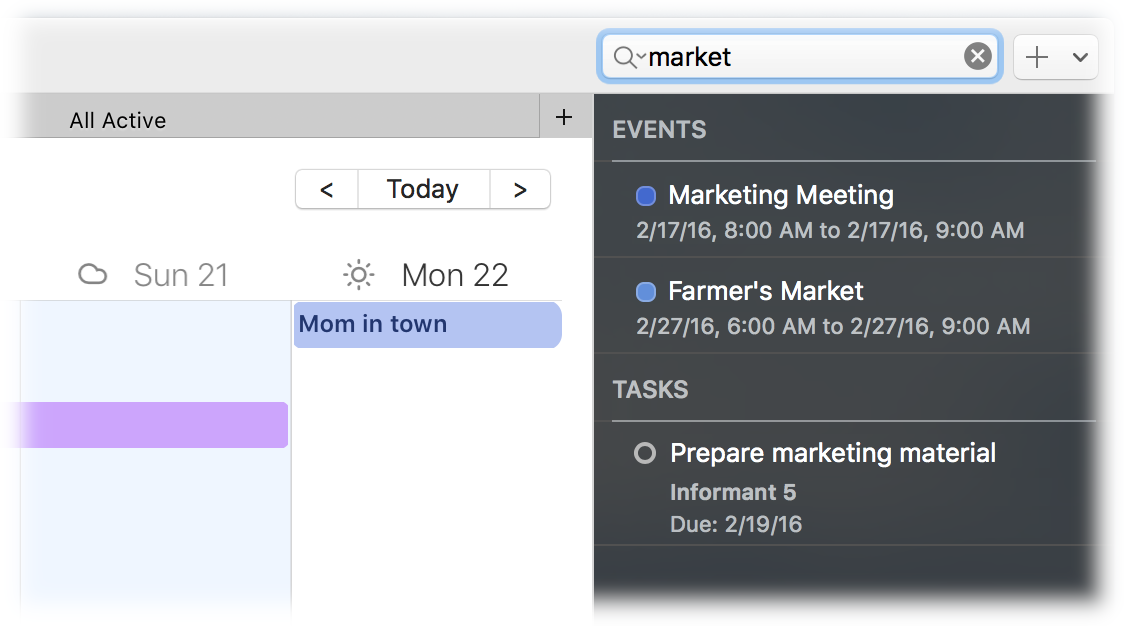 Tabbed Interface with Search
Our tabbed interface lets you work with as many tabs as you wish, with each tab showing your choice of calendar view or tasks view. Search any event, task, or note from the top right with the search field. Search options allow you to narrow or widen your search to only show what you need. Elegant and powerful.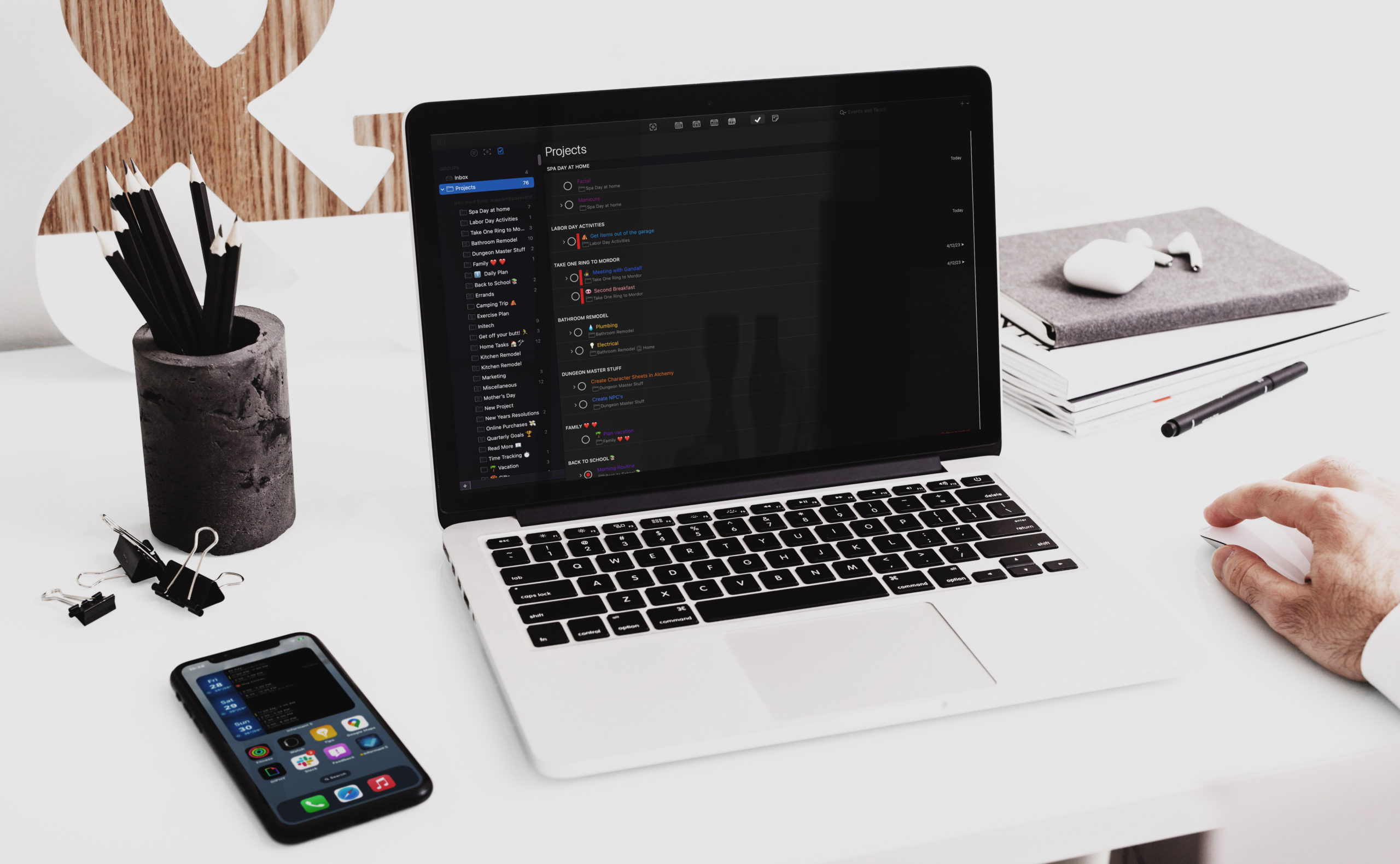 Projects
Organizing tasks into projects is an effective way to manage more complex activities with features. You can manage Apple reminders lists, or use Informant Projects for more powerful features including start & end dates, tags, checklists, sub-tasks, and contexts.

Task Smart Filters
Smart Filters are a powerful innovation unique to Informant. They let you create your own filters for tasks with a powerful rule editor – similar to how Apple Mail filters work. You can create filters for tasks in a specific project with a status or specific importance. Whatever you are looking for – our Smart Filters can help you organize your tasks!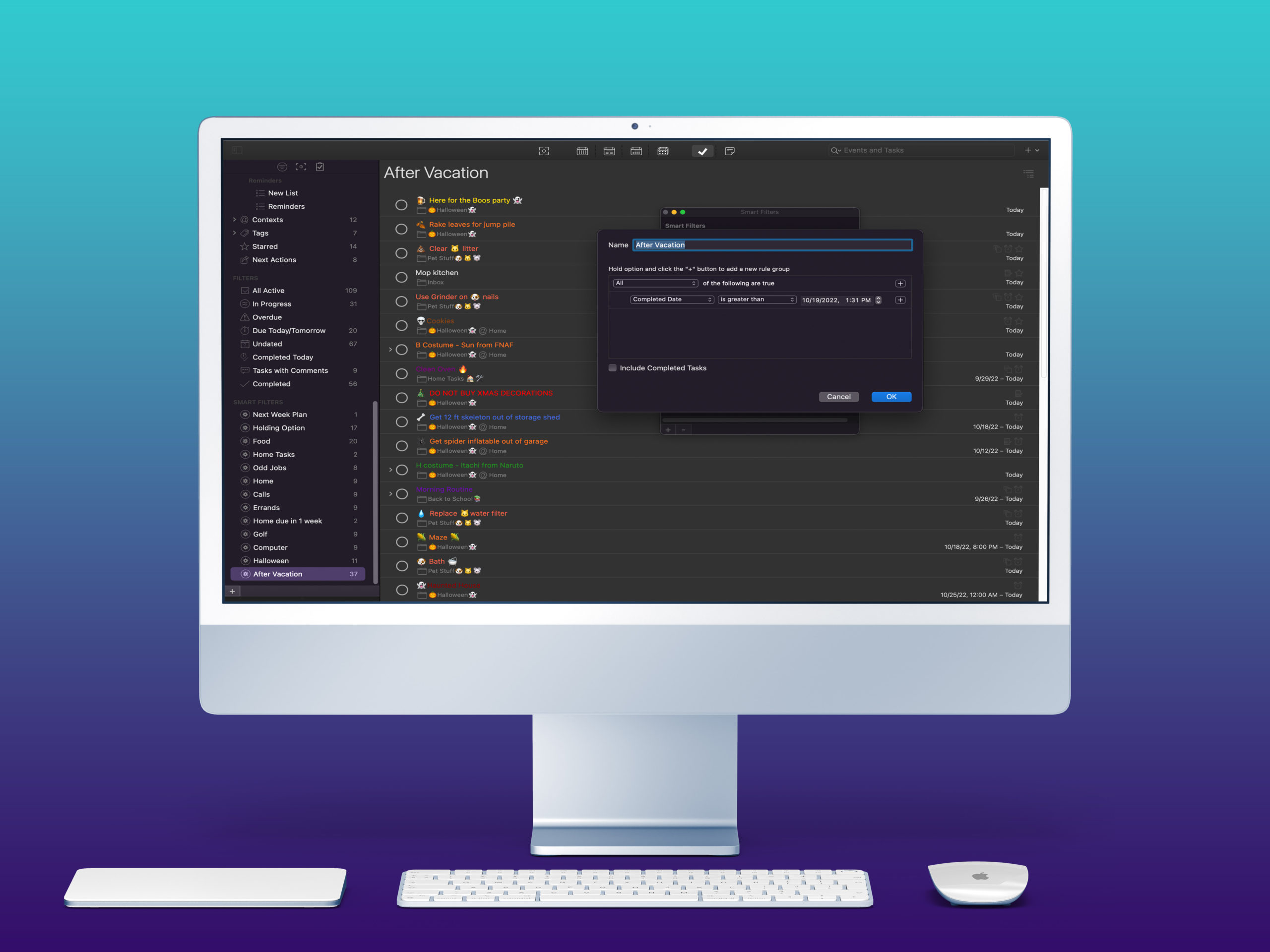 Customizable
Informant has always been known to be a powerhouse due to its customizability. We give you plenty of options to affect the appearance of your events, tasks, and notes so you can show as little or as much information as you like. Use colors or icons to better identify types of events, tasks, and notes; setup default alarms or default due/start dates – 
we have designed an easy to use and understand set of customization options to let you tweak everything to your heart's desire
.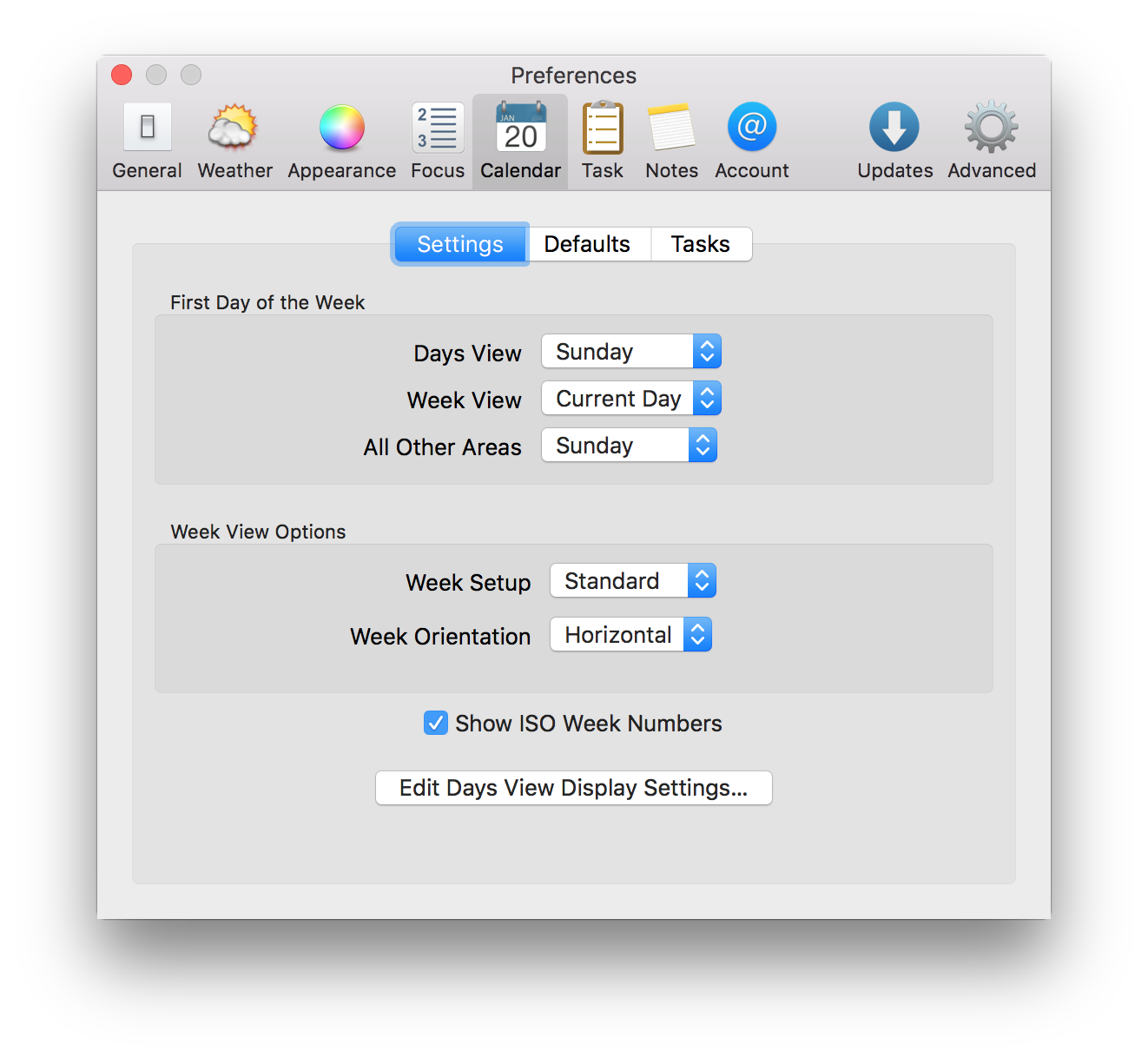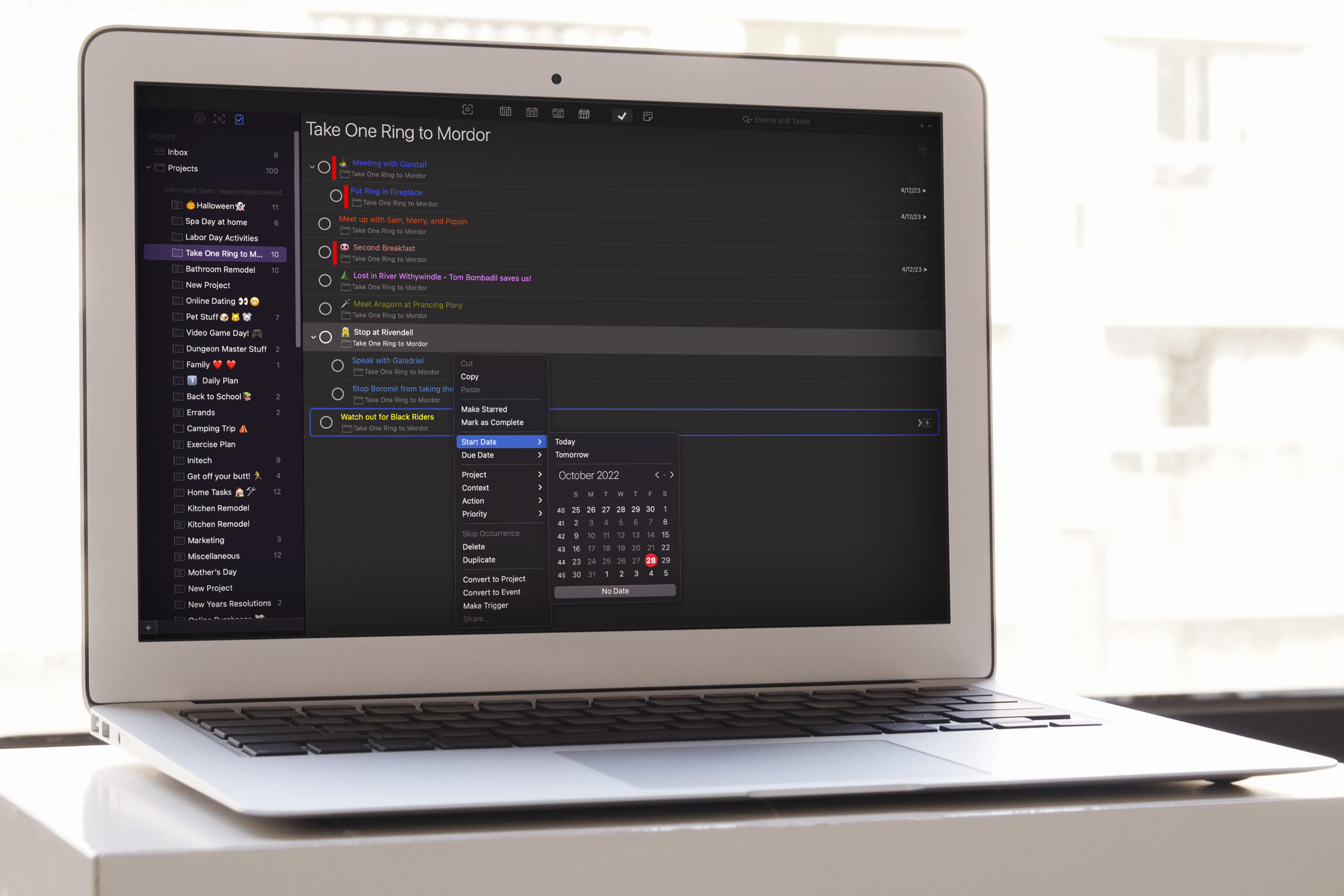 GTD® Tasks
You can trust Informant with all your daily tasks. With Quick Entry, adding tasks is a snap.  Filter, group, tag, and categorize your tasks however you like. Includes full support for projects, contexts, subtasks, checklists and multi-level subtasks.
Colors and Icons
Color your calendar days to indicate days without using an event. Assign a specific color or icon to an event, task, or note to make it stand out or indicate something special.
QuickLook Summary
Gives you direct access to phone numbers, addresses, and links to access macOS's native Maps, Contacts, and Safari viewers.
See it!
Quick Entry
Assign shortcuts to Quick Entry and quickly create new events or tasks using your natural language entry – or create new Notes at any time.
Attendees
Using Google Calendar – Informant can add and notify attendees of meetings.
Release Schedule
Informant for macOS 1.0 is here.  If you downloaded one of the pre-1.0 versions, you can see the changes that were made leading up to this 1.0 release.
New in Version 1.0
– Improved printing support on Notes View
– All views now simply adopt the same agenda-style printing view that iOS uses. This gives us consistency with iOS for now and we will resume working on calendar view-specific printing layouts in future releases.
– You can now select the specific date range you want to print when you are printing a calendar view
– Fixed issue where Informant would offer to send a meeting invite even if you hadn't set up a mail account within Informant yet
– Some localization updates
Whats new in milestone 8.5:
You can now re-order sections in the Focus view (this is done in Focus View Preferences)

The Today/Focus menu is now a "tear off" menu. You can open it from the menu bar, then drag it to wherever you want. You can edit this Today tear off in the Preferences>>Focus.

You can now drag/drop between the "Today/Focus Menu" and the main app

You can now drag / drop notes (into a project, tag, mini-month, etc)

Month and Stacked Week view now support multi-select drag and drop. (click Command to select multiple)


You can now select a mix of items in a calendar view (events, tasks, notes) and delete them all at once

You can now right-click on a backup (in Advanced Preferences) to show that backup in the Finder

We have standardized on the term "Projects" for both notes and tasks. Before, we would inconsistently use the term "Notebooks" or "Projects" when you were on the Notes view.

Projects can now be designated as allowing "Notes Only", "Tasks Only" or both. Certain sync accounts only support specific data types, so in those cases, the editor locks you into a single choice. Likewise, Toodledo only supports mixed projects, so the editor restricts Toodledo projects to "both". Informant Sync supports projects being in any of those 3 states. When a project is "Tasks Only", it will not show at all in the Notes view (and vice-versa).

Time zones now appear in the sidebar for calendars locked to a specific time zone

Visual Improvements to the time zone picker when editing a calendar

The event editor now supports specifying time zones when creating/editing an event

Month and Stacked Week view now show the time zone on an event when that event is on a calendar locked to a specific time zone

When grouping by project, the task view now sorts tasks in a sequential project according to the user-specified sequence

Making a child task (via command-return) now sets the priority of the child to match the parent

Completed checklist items always show regardless of your "show completed tasks" setting. This is consistent behavior with Informant on iOS.

New & Improved logic for automatic "Next Action" handling on sequential projects:

Parent / child tasks are treated more like "sub-projects" now. If you set a parent task to "Active", then the first subtask will become the Next Action.

This means you can now have multiple next actions within a given project (the first task in the project along with the first subtask of each "active" parent task)

During automatic Next Action promotion, if the first task in a project is a parent task, it will now set that parent task to Active and the first subtask will become the Next Action

Next Action promotion now stops if it hits a task that is in the Hold or Planning status
Click here for a list of remaining differences in functionality between Informant for macOS (milestone 8.5) & Informant for iOS.
Informant for macOS 1.0
Now Available
Get Informant running on your Mac today

Free upgrades through all 1.x releases

Frequent updates with new features being regularly added.

Separate Beta/Production Releases being made regularly.

Works with Informant 4 & 5 for iOS, Informant for Android, and Informant Sync
Download Informant for macOS Today!
30-day trial to whet your appetite!