About Our Team
Small Company. Big Jobs.
Alex Kac
Founder/President, CEO, UX/UI Designer/iOS Engineer
Chris McSorley
COO/iOS Engineer
Yuriy Savchenko
Android Product Manager
Wesley Sandlin
Director of Customer Service
Amy Sandlin
Director of Marketing
Tabetha Moore
Support Technician
Recent Blog Posts
Learn from the top thought leaders in the industry.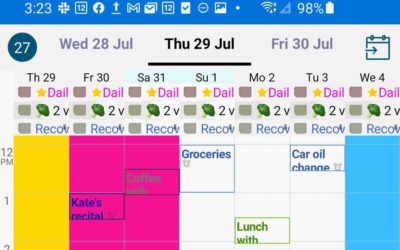 This week with the Android 5.01.62 release we made some updates to the top navbar interface in all calendar views other than Month & Year views. We are working towards making each of our platforms more cohesive and have received quite a bit of user feedback...