About Our Team
Small Company. Big Jobs.
Alex Kac
Founder/President, CEO, UX/UI Designer/iOS Engineer
Chris McSorley
COO/iOS Engineer
Yuriy Savchenko
Android Product Manager
Wesley Sandlin
Director of Customer Service
Amy Sandlin
Director of Marketing
Tabetha Moore
Support Technician
Recent Blog Posts
Learn from the top thought leaders in the industry.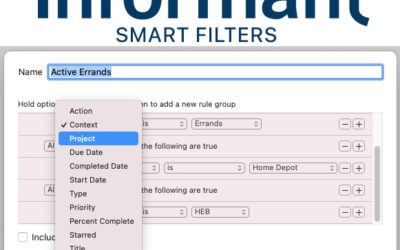 Smart Filters are a unique feature to Informant, and are a great way for users to customize views for their tasks. Informant does have some default filtered task views such as In Progress, Due Today/Tomorrow, Starred, etc, but many of our users are looking for more...