Since the last update we posted about in this blog, a lot has been going on in the world of our Informant for Web beta product. We greatly appreciate all of the feedback and bug reports that we've been receiving, and it has helped us to make better decisions for our users in what to prioritize. The main request we've been getting since the beta was launched was to offer the ability to sync calendars to it. We are happy to report that this feature was released at the very end of last year! Read below for more information regarding calendaring features as well as the other updates we've released since our last blog post about web updates.
Calendaring:
Similar to the task management side of the site, Informant for Web calendaring only displays events assigned to calendars that are synced with Informant Sync.
The ability to add/edit/delete recurring events is not available yet, but we are making it our top priority to get this functionality released as soon as it is safe to do so. The reason why this is currently not available is due to data integrity, and the complexities involved with recurring event customizations will take a while to release. So, rather than waiting another few months to have this feature, we decided to release the calendaring side in its somewhat limited state, so that we could start getting in user feedback to help us prioritize the direction to take it in as we continue to work on making improvements to the site.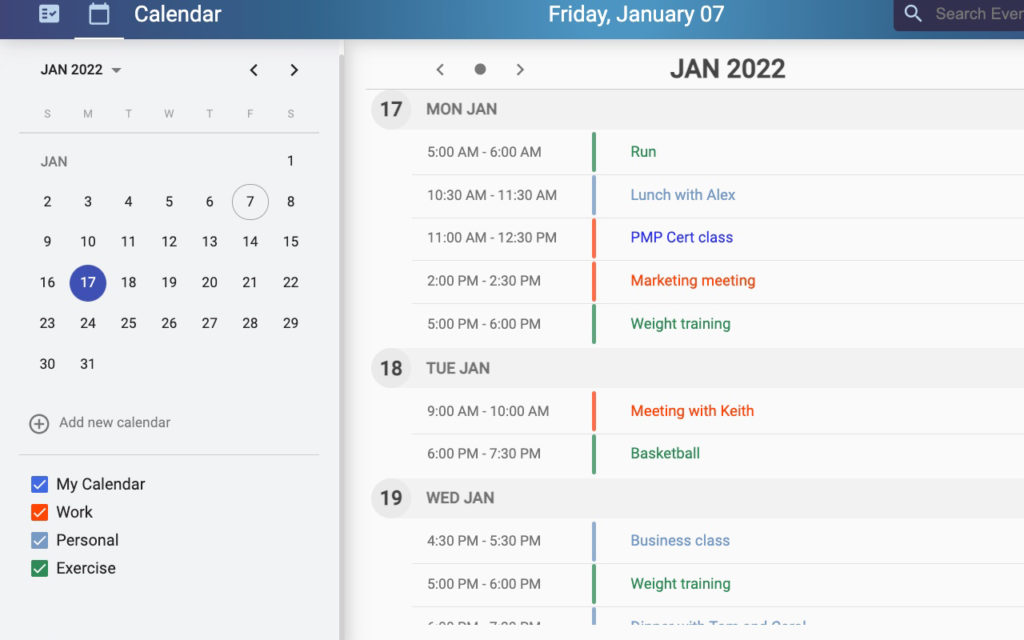 Tasks:
Got rid of analogue clock interface for alarms and can now type & use arrow keys to set time
Smart Filter improvements
Users can now generate and view task email address in profile
UI/UX improvements
To access Informant for Web, you can find that link here. To install the Chrome extension, go here.
Once again, we greatly appreciate all of the feedback we've received thus far, and look forward to improving Informant for Web in the coming year.