It's been a productive few months since we've opened up the beta Informant for Web for testing. We are grateful for everyone who has taken the time to submit feedback and bug reports – we take it all into consideration and use it to help us make informed decisions on what the next priorities should be. For those that may not have been keeping tabs on the updates we've been releasing here's an overview of some of those more noteworthy changes. 
Summary of recent updates
Color customization – projects, tasks, tags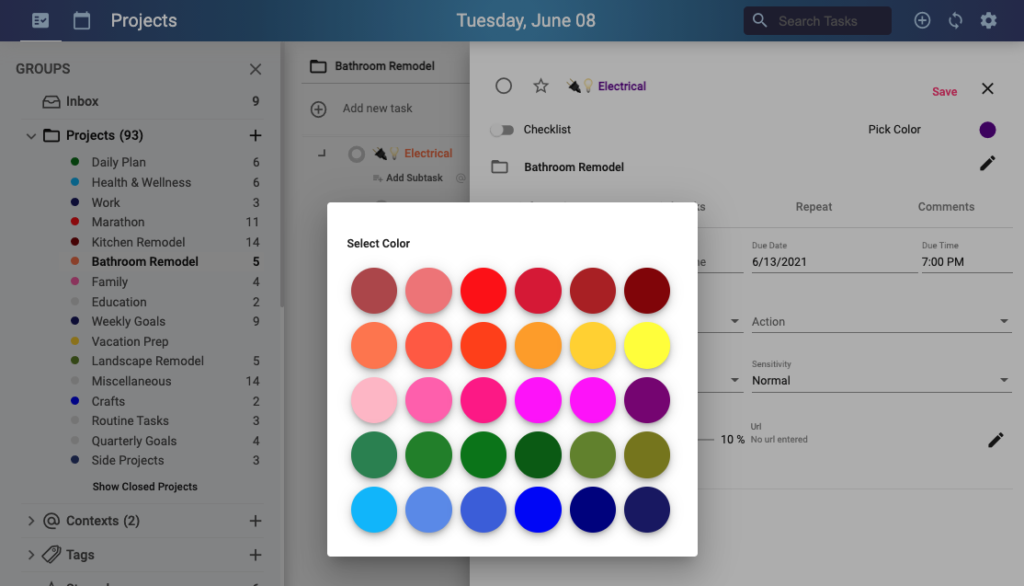 Task progress "bar"

Change the complete percentage of a task to see this in action. We decided to go with a blue ring vs the iOS/macOS pie chart – let us know your thoughts!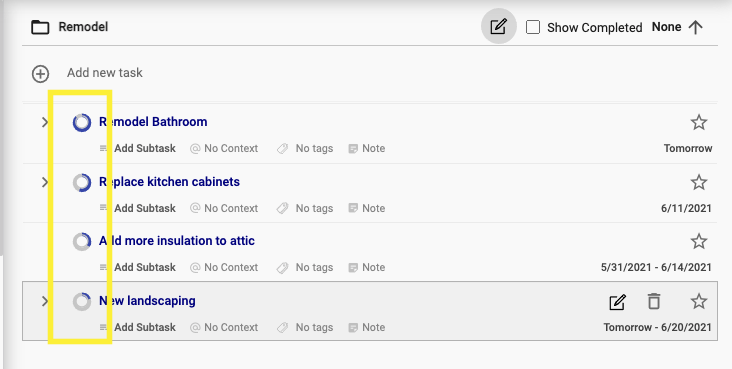 Datetime footer

Moved to right side and changed wording & format to match other platforms

Global task search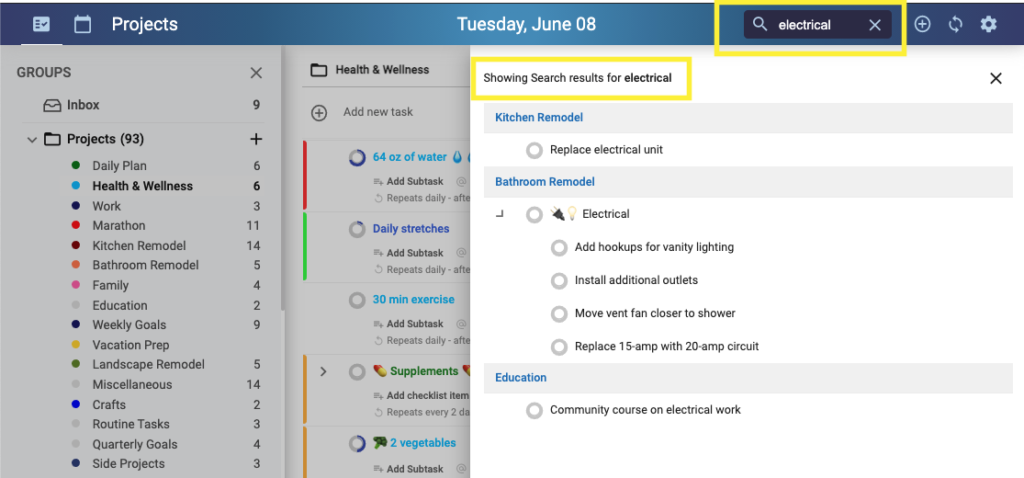 Localization for 24-time format & month-date format

You can test this out by going to Chrome > Preferences > Advanced > Languages > expand Language dropdown > add a language that uses a different time/date format and then see how the footer data changes. We have a lot of international users so we are wanting to make sure that we accommodate them as well.

Smart Filters – display & task count
Grouping of sorted tasks

Previously sorted tasks didn't have header separators to indicate different groups. Eg, if sorting by Due Date it now shows tasks separated by the dates they're due, for much better visual readability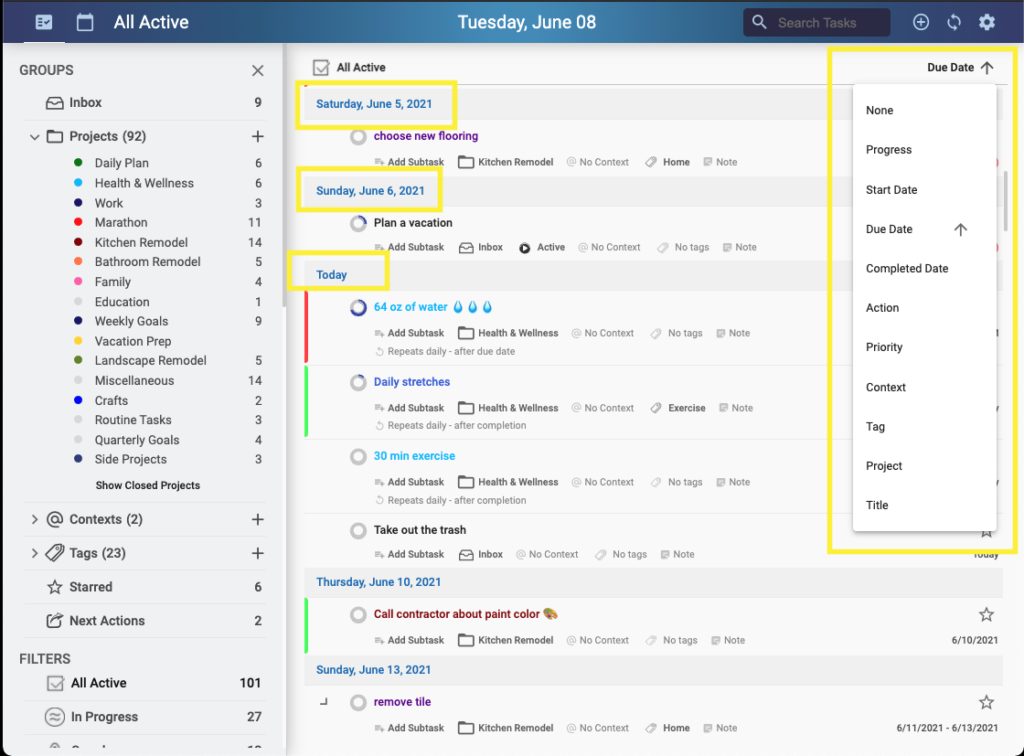 Ability to reorder projects in left nav
Drag & drop to reorder tasks in Sequential (GTD) projects
Right-click functionality – delete & due date

We'd love to hear your thoughts on this so far. How would you use right-click functionality for task management?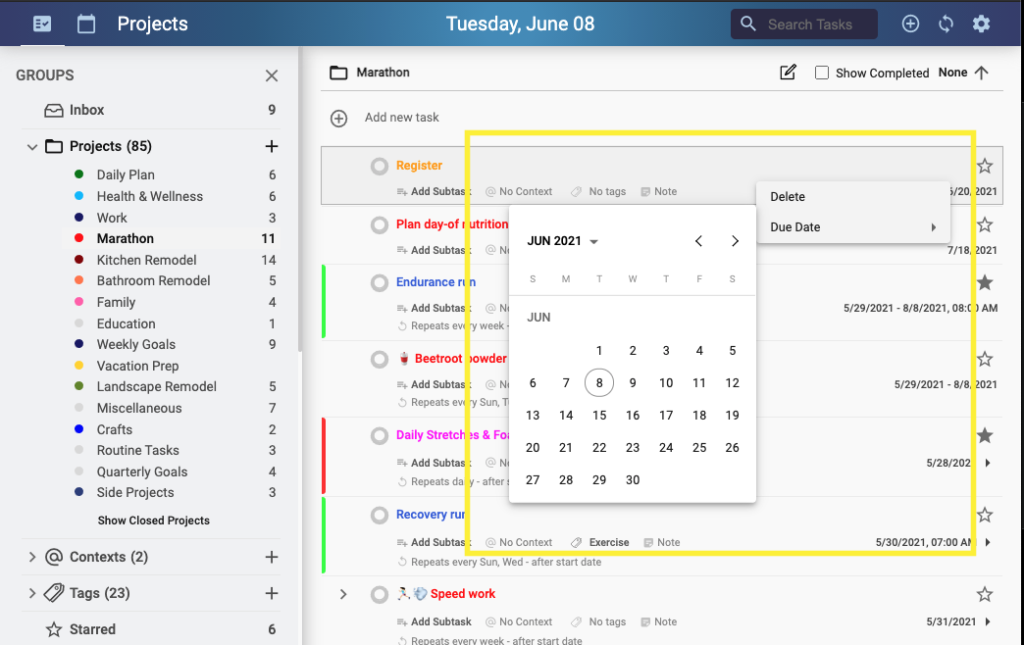 Single-click to select, double-click to edit
Header navbar changes – now shows current date
Tentative updates planned for the next few weeks
Ability to create, edit, and delete Smart Filters
Multi-select for quick delete, changing due dates, reordering, etc
UI/UX improvements
Keep the feedback coming, and we look forward to working with you all to create a better Informant for Web.