It's been a couple of months since we've posted about what's been going on behind the scenes with Informant for Web Beta. For those that would like to join the beta, fill out this form and it will display a popup confirmation that will give you the link to the site. Some highlights from the past few releases since our last blog update:

Smart Filters

Users can now create, edit, and view Smart Filters. Smart Filters are a great way to create customized views to better organize and view your tasks and checklists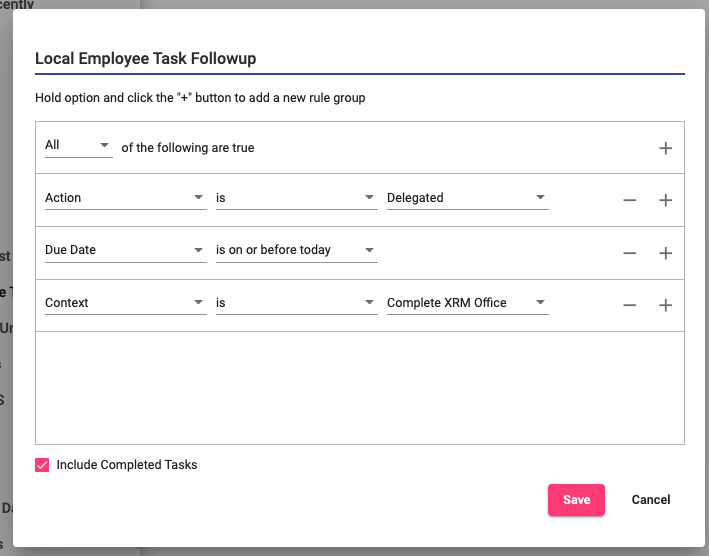 UI/UX improvements

Added icons for projects, tags, and contexts to match other platforms
Ability to resize left nav to customize for longer title names
More color customization options for projects, tags, & tasks
Alarms

Users can now view alarms that are created on our other platforms as well as create both basic and custom alarms in the task/checklist detail view on the web. There are a few UI revisions that need to be made, and we will be working on those in the near future. As a note, alarms are viewable on the web but are not currently set up to notify you in your browser. They will still notify you on our other platforms.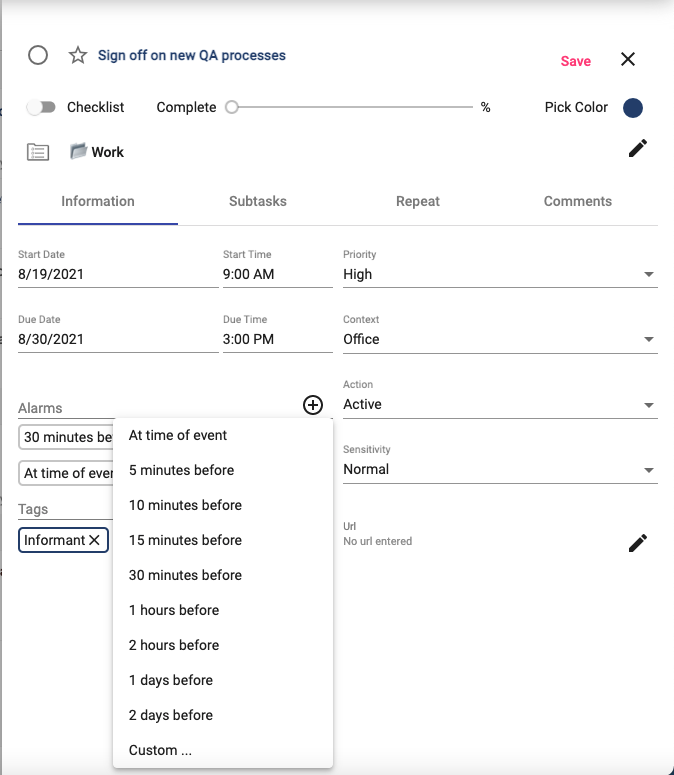 Sort options are now saved, rather than defaulting back to None after navigating away from view.
Context menu with single & multi-select options
Basic profile page

Displays user's name, email, and expiration date
Behind the Scenes – Calendaring

Sneak peek mockup of what we're considering for adding events once calendaring is released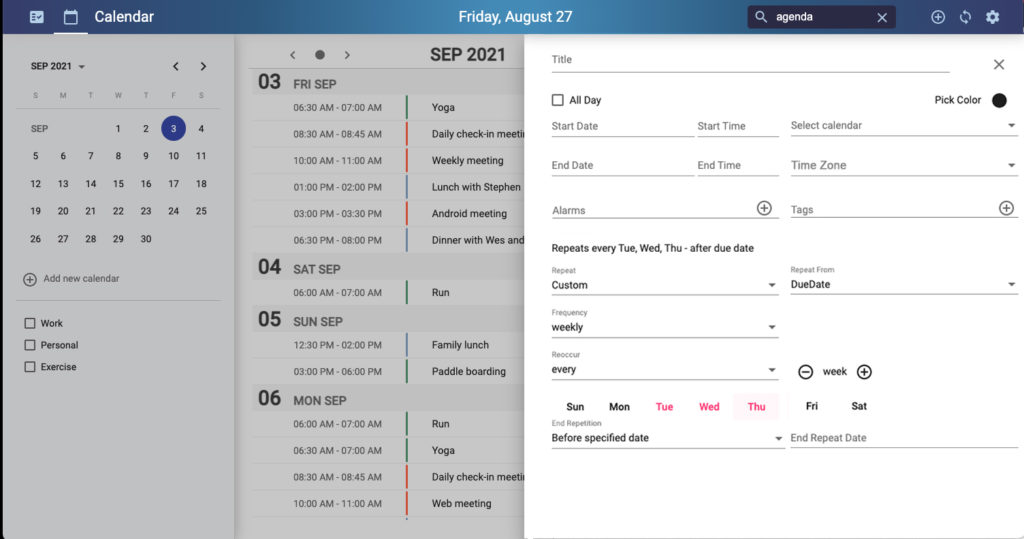 Thanks again to everyone who has been sending us feedback and bug reports, and we look forward to the next updates!