This week with the Android 5.01.62 release we made some updates to the top navbar interface in all calendar views other than Month & Year views. We are working towards making each of our platforms more cohesive and have received quite a bit of user feedback requesting that we better match the interface of our iOS version.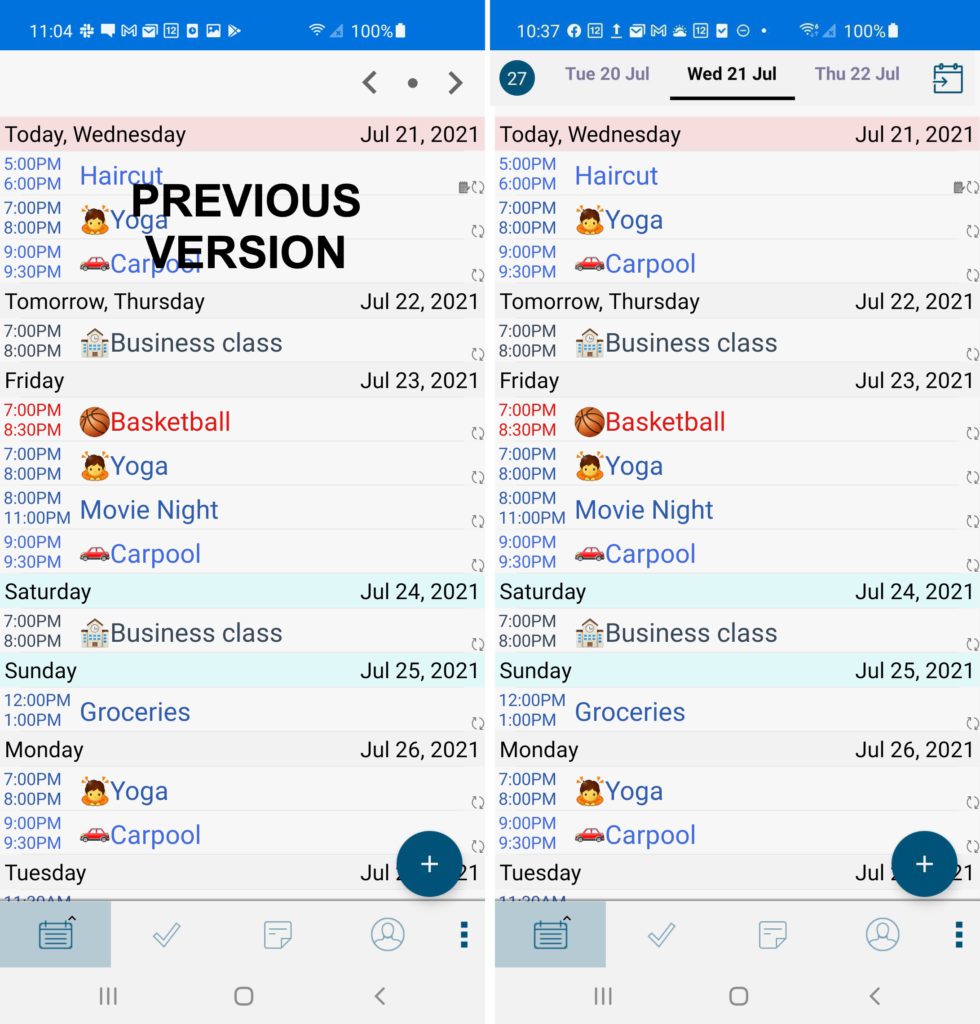 A brief rundown of the functionality of these interface changes:
Left icon will act as a jump to today if selected
Center navigation shows three consecutive dates, and is right/left scrollable
Right calendar icon acts as date picker to jump to selected dates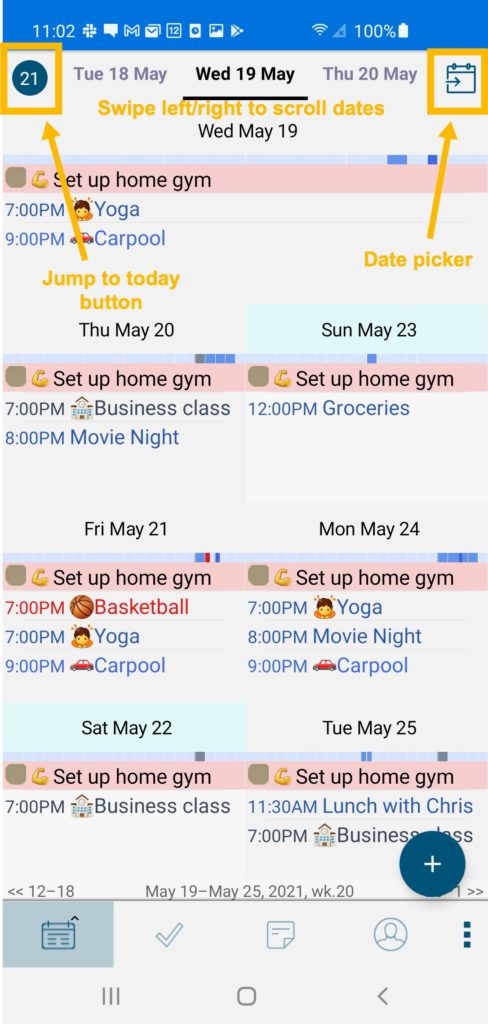 We've also added the option to customize day colors. This is a feature that has been available in our iOS & macOS options for a long time, so it's another step towards creating further cohesiveness. Just long-press on the day that you would like to customize and select the "Choose day" option. Note – day colors do not sync between devices.
Let us know your thoughts on the new date navbar, and we look forward to continuing to work on more improvements in the coming releases!