The Christmas season is in full swing! Your house is probably covered in lights and your kitchen smells like Christmas Cookies. (Or scented candles if you aren't the baking type!)
Some of you may have all your presents wrapped and ready to go, but some have probably waited until the last minute to get everything wrapped and ready (it's me, I'm some people)!
I like to create checklists for all the gifts I need to wrap because sometimes they aren't all hidden in the same place! On more than one occasion, I've found a gift, long after Christmas has passed, that I just completely forgot about!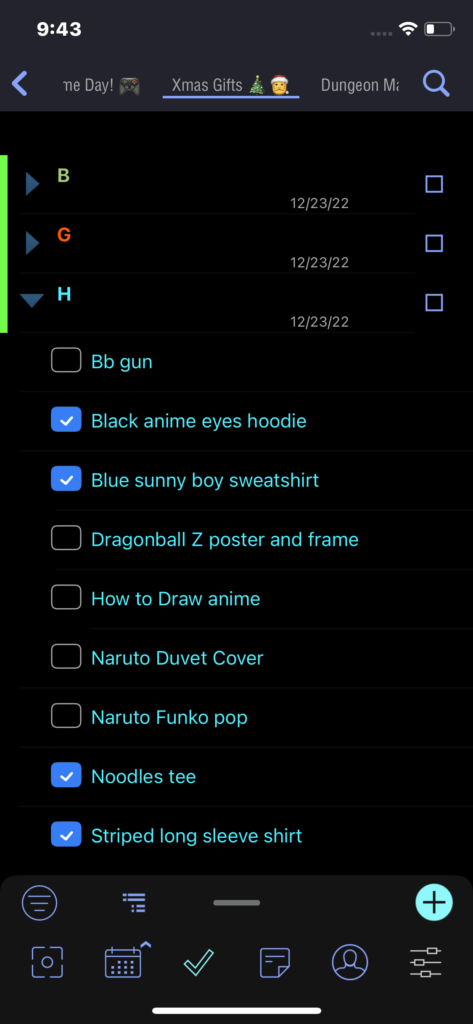 Using the checklist helps me make sure that I don't leave any presents hidden around my house!
And of course it wouldn't be Christmas without your favorite Christmas Movies this season!
I like to plan our Christmas Countdown movies 5 days before Christmas. A movie a night until Christmas Eve where there's a Christmas Movie Marathon!
Everyone chooses which day they'd like to watch each movie and I create a Project for the Countdown!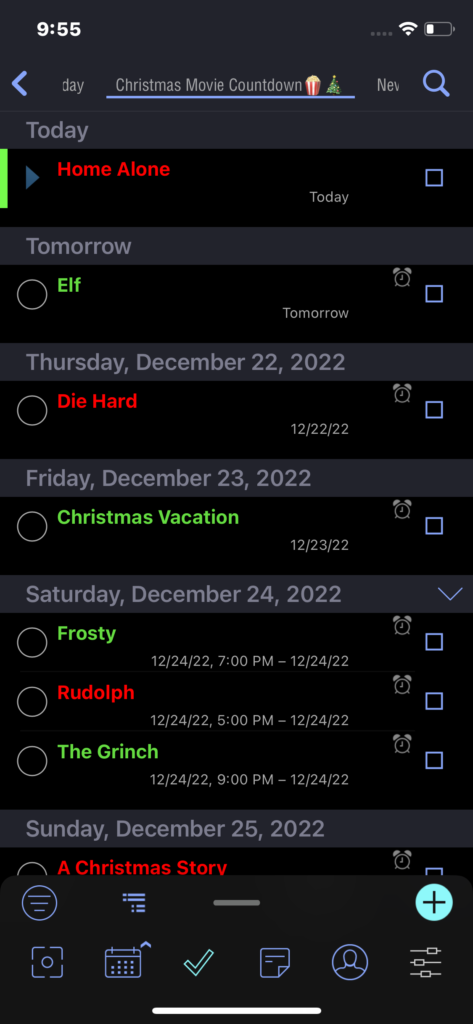 Learn more about creating projects here:
Tell us what would go on your list of must see Christmas Movies this season? How do you use Informant to keep your holidays organized?