It's that time of year again. The leaves are falling, pumpkin spice is added to everything, and there's that one section of the store that has Christmas decorations out. Wait your turn, Santa! We're trying to hang skeletons and jump in piles of leaves here!
With so many fun things to do during the fall season, let's use Informant to keep up with it all!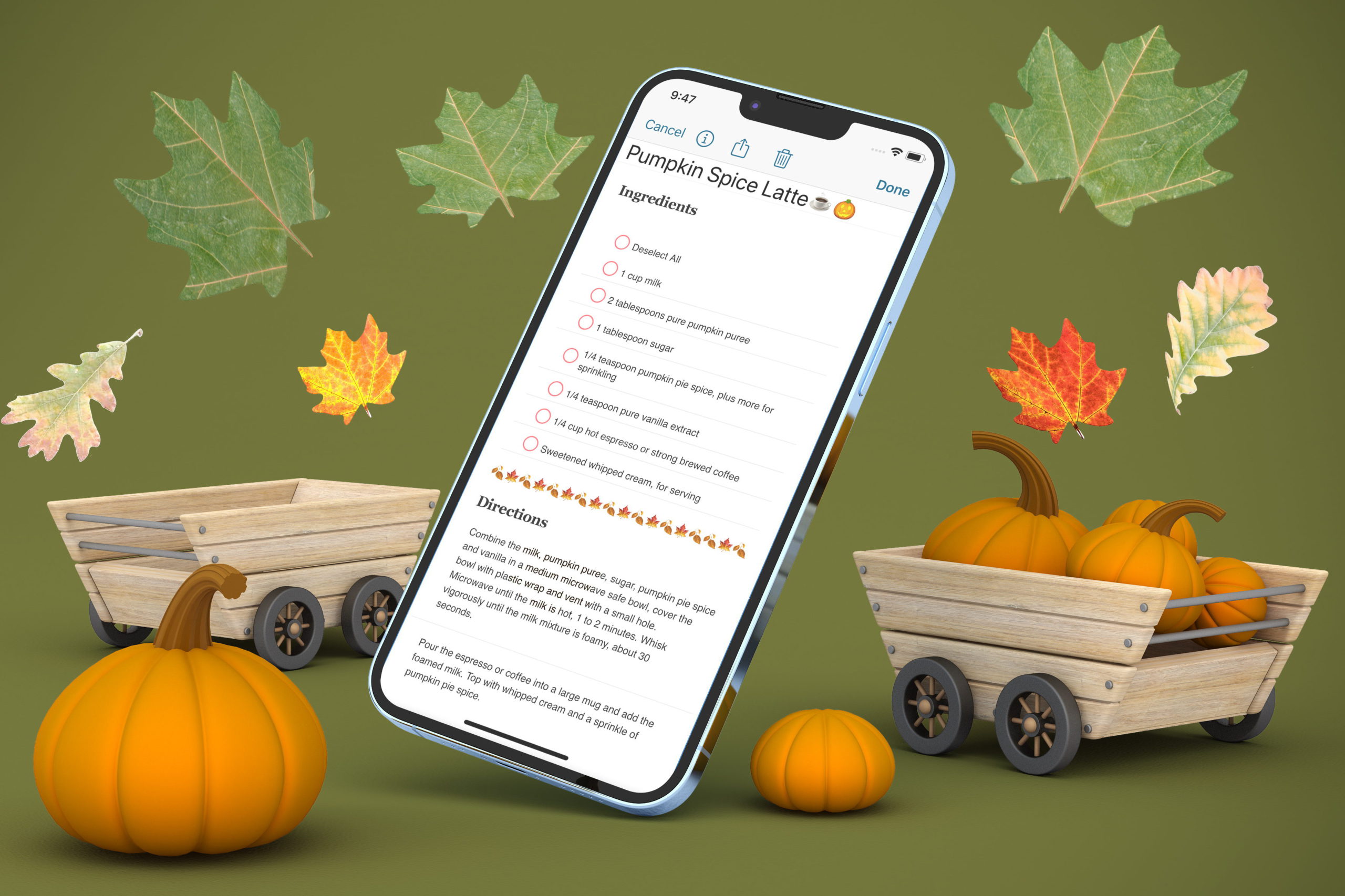 Got any special recipes you want to have easy access to? Use an Informant note! (Cute leaf emojis optional!) You can also use the square with the arrow to email that recipe anywhere you'd like. Does your sister want your famous brownie recipe? Send it right to her. (We won't tell her that it came off the back of the cake mix box!)
With Halloween and all of its activities coming up, you can bet your calendar is going to be full of events and tasks! Informant is always ready to keep you organized with projects and task lists!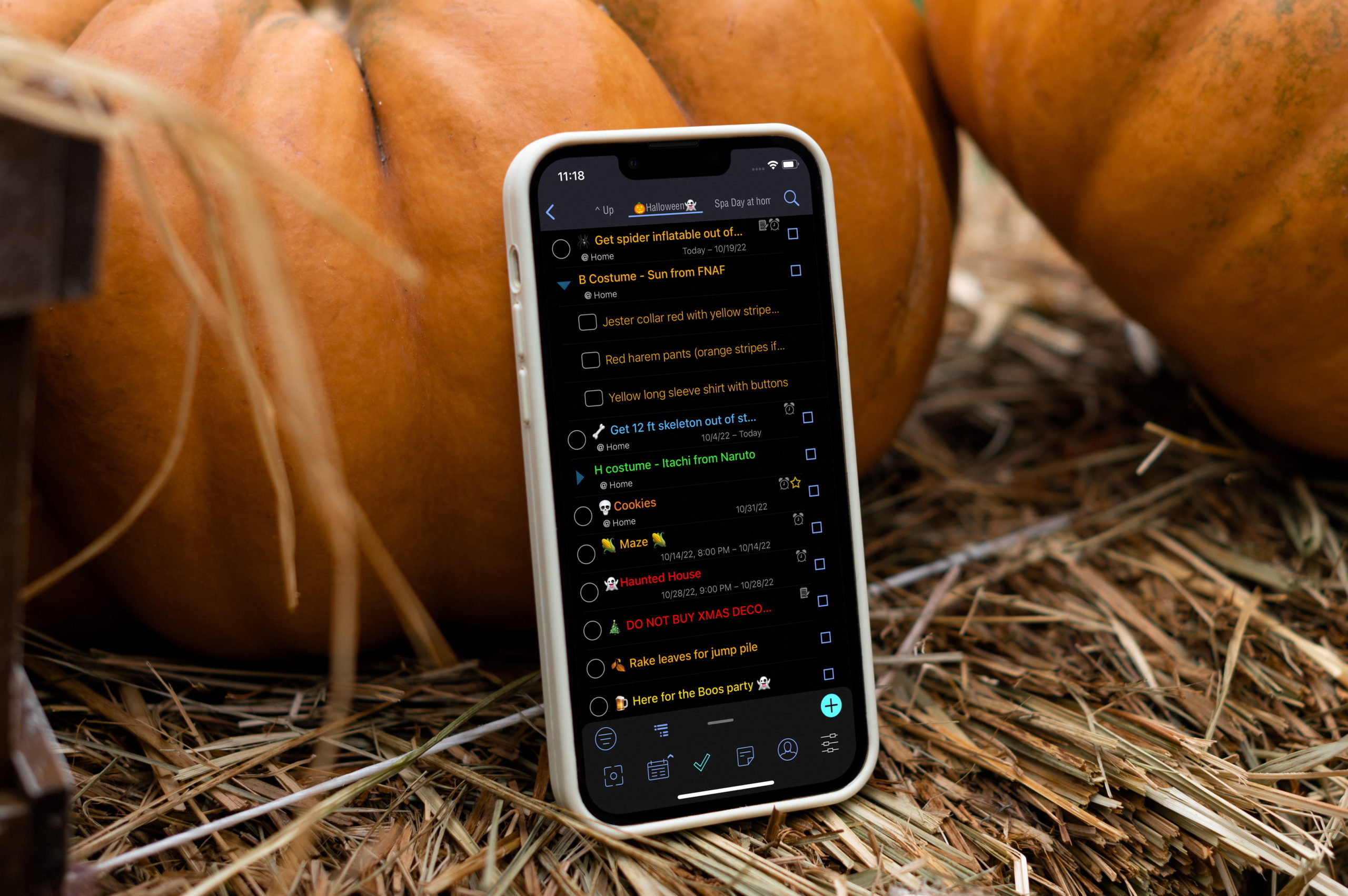 Check out how to create projects here:
With customization options, Informant can even keep your calendar color coordinated for the fall season! Using Informant's color of the day option you can create calendars that appeal to your creativity! Simply hard press on the day and choose "color of the day" and choose the color you'd like to see in the cell background.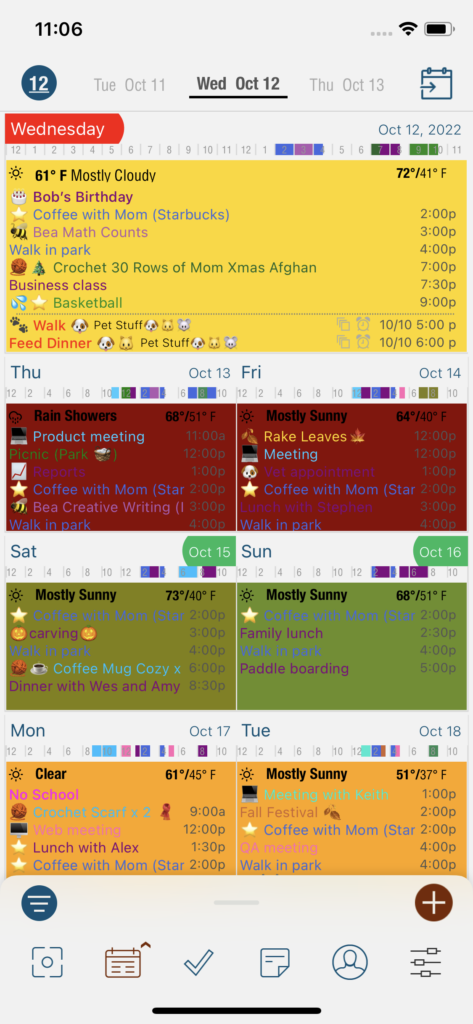 And, if you're anything like me, Informant can also offer little reminders that while the dog with Santa hat you saw in the store is adorable, you don't need it, YET! (And you just changed your plug in smelly goods to apple cinnamon so stop eyeballing those Christmas tree ones!)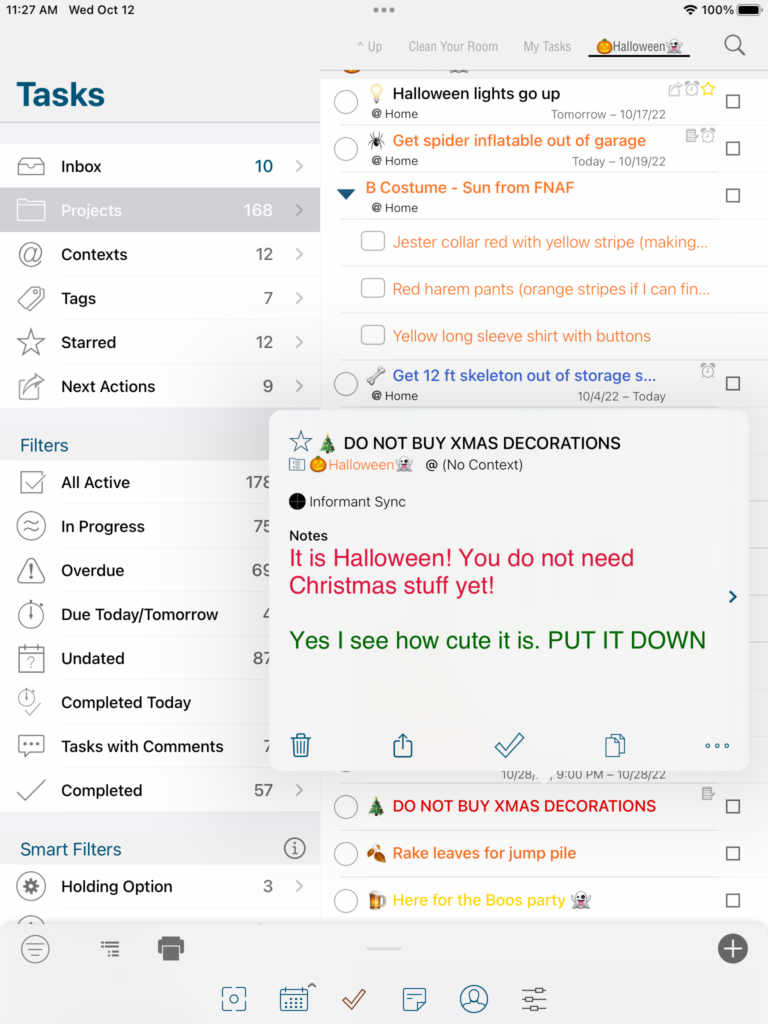 Light mode not your style? Go into your Informant Settings>Color and Appearance>Themes and check out Dark Mode.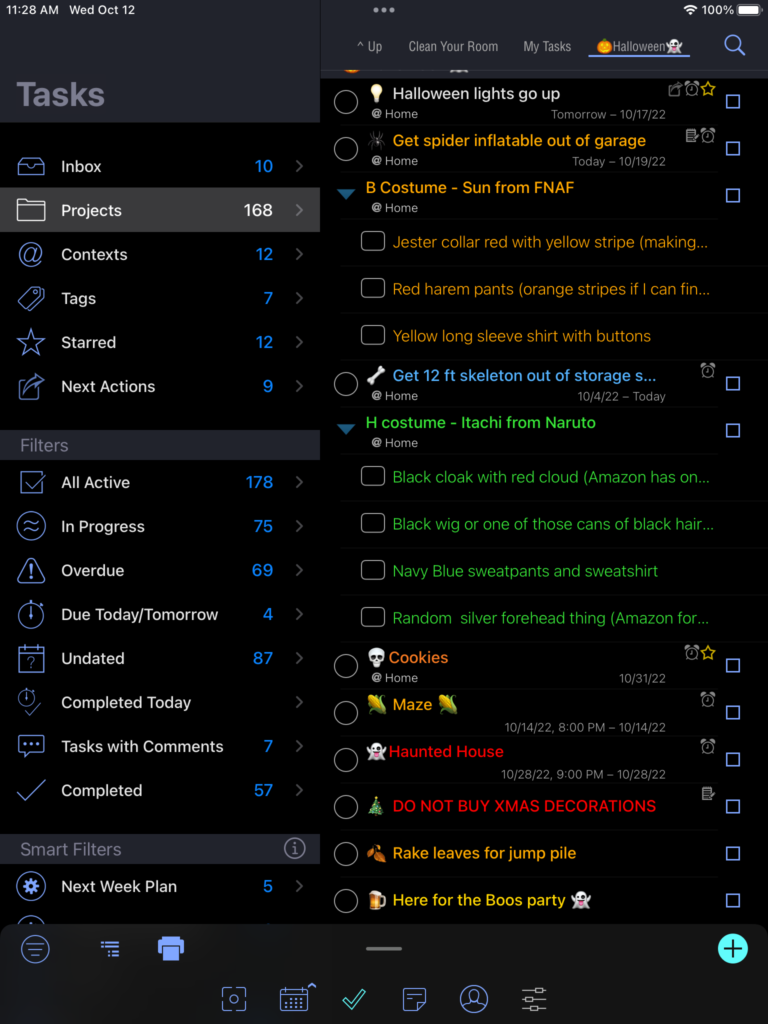 Weather (hehe, get it?) you're gearing up for trick or treating or getting yourself ready for some haunted houses and fall parties, Informant offers so many ways to stay organized, it's scary! 👻