Informant for Web is a great platform for our PC users and our Mac users without the MacOS Informant application. And now you have access to your entire Informant Sync Calendar View!
https://app.pocketinformant.com/calendars/
While having a task list and agenda view available on your computer is excellent, having a monthly calendar you can see all of your events laid out in is even better. Only second to the physical calendar you have hanging on the wall beside your desk that has the cat hanging from the tree with the words "Hang in there, baby" across the middle! (We're not judging. That calendar is awesome!)
Web Calendar View: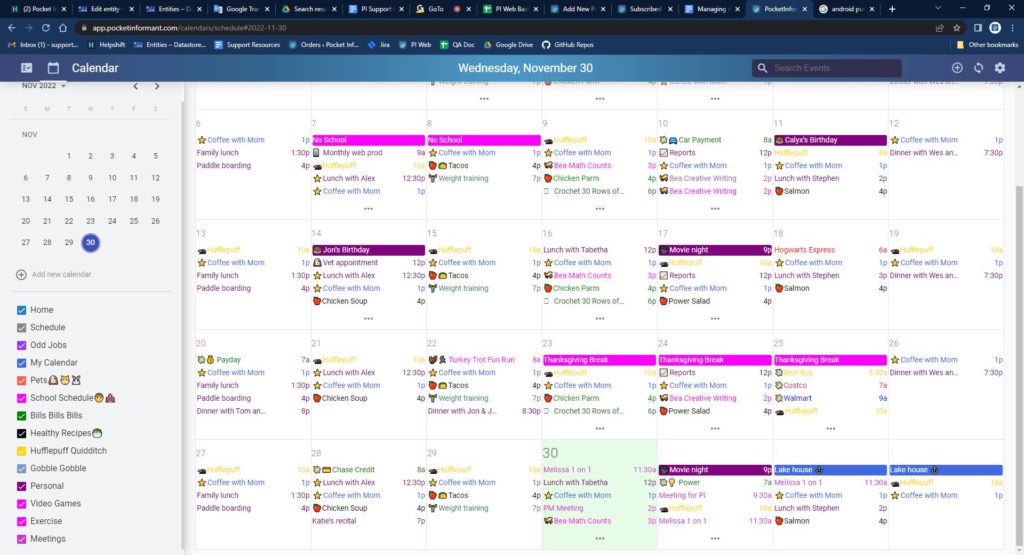 With customizable colors and options, you can make your Web Calendar look exactly how you'd like. The calendars listed on the left hand side are easy to check on and off depending on how much information you'd like shown in your Calendar. Simply check off calendars you don't wish to see.
If you enjoy having your calendar in dark mode, we have you covered! If you are using a Mac, Informant will take on the color mode of what is set in your Mac Settings. If you are using a PC, you can use any dark mode extension to enjoy your Informant for Web in Dark Mode.
Here is our calendar on a PC using a dark mode extension: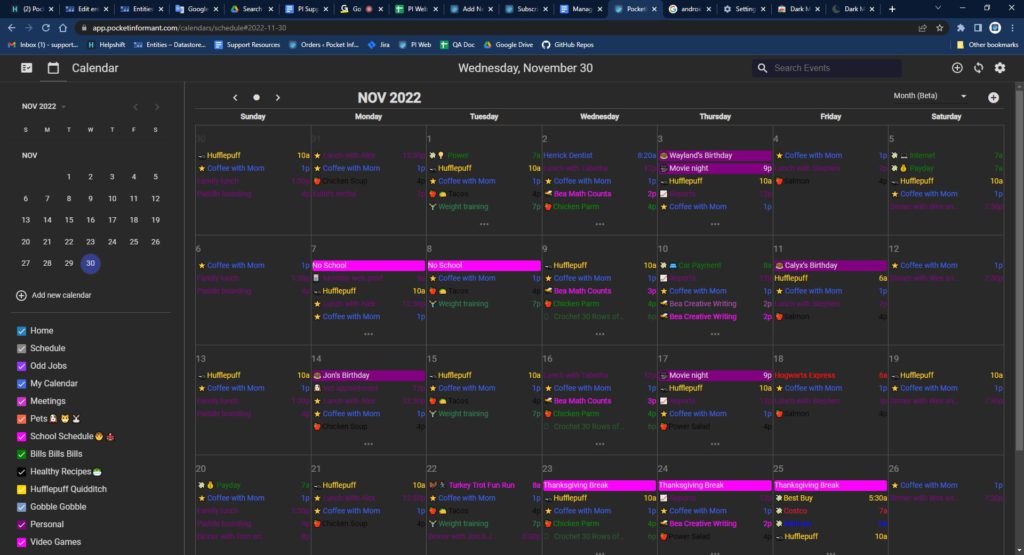 With this introduction of our new Web Calendar View, you now have access to Informant's unmatched Calendar options on every device! Don't worry, Hang in there, baby cat calendar, we still love you too!
**Informant for Web will only sync with items that are saved in an Informant Sync Calendar or Informant Sync folder. Apple and Google do not sync with Informant for Web**
Looking for more information on our Web platform? Check out our blog post on all things Web!