---
It's time to lift your 👻spirits👻 with some free subscription time!
From October 31st through November 4th we want to see how you're using Pocket Informant to keep your web of fall activities untangled! Follow us on social media and let us know WITCH feature is your favorite for keeping you from falling behind!  Show us that recipe for leaf-shaped cookies in your notes, or the project you created for planning that costume party! Use #pocketinformant or just tag us in your post. 
We'll choose 5 random winners to get a year of free subscription time. 
To pumpkin-spice it up, we're giving 2 years of subscription time to 2 people who show us Pocket Informant out in the wild! Pose your device showing Pocket Informant with your fall decorations, Halloween costumes, pumpkin carvings, or party spreads! Plan on dressing your cat like a pirate? We'd love to SEA! 🏴‍☠️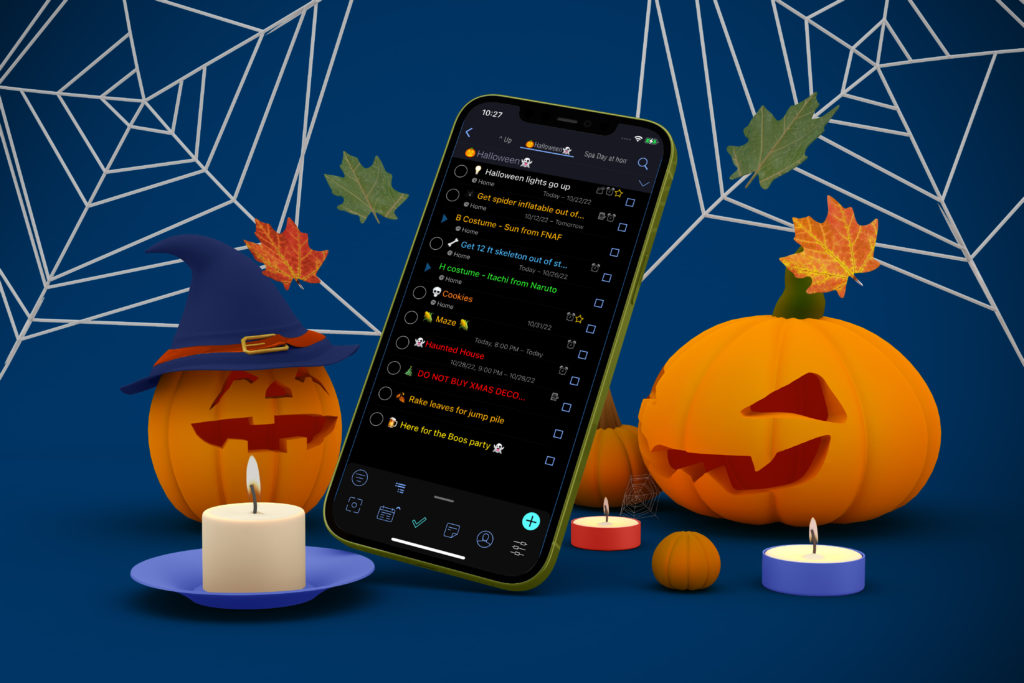 You can find our social media platforms here:
---
Remember to use Informant checklists to keep those Halloween Costume ideas organized!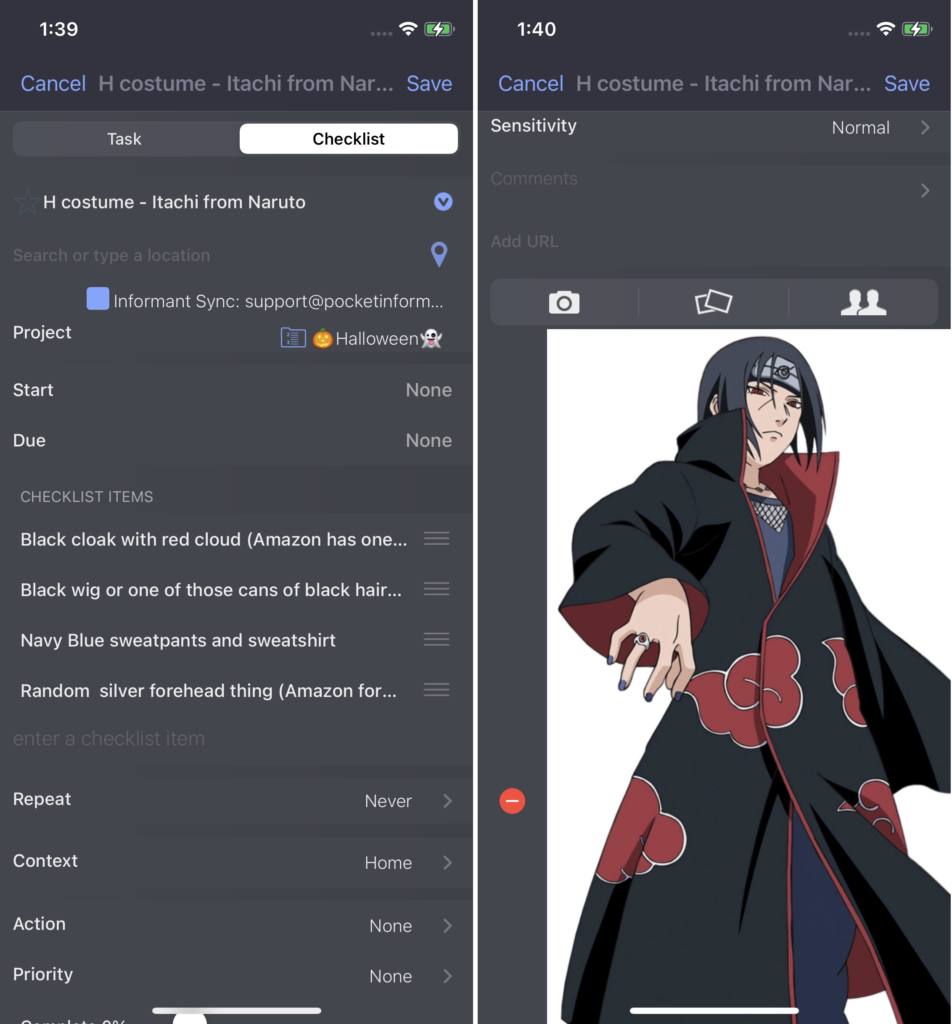 ---
Bring even more visibility to your events and tasks with fall emojis using the optimized emoji keyboard. Read more in our blog here:
Good luck to everyone who shares their un-be-leaf-able fall ideas and photos with us! 🤞🎃