Calendars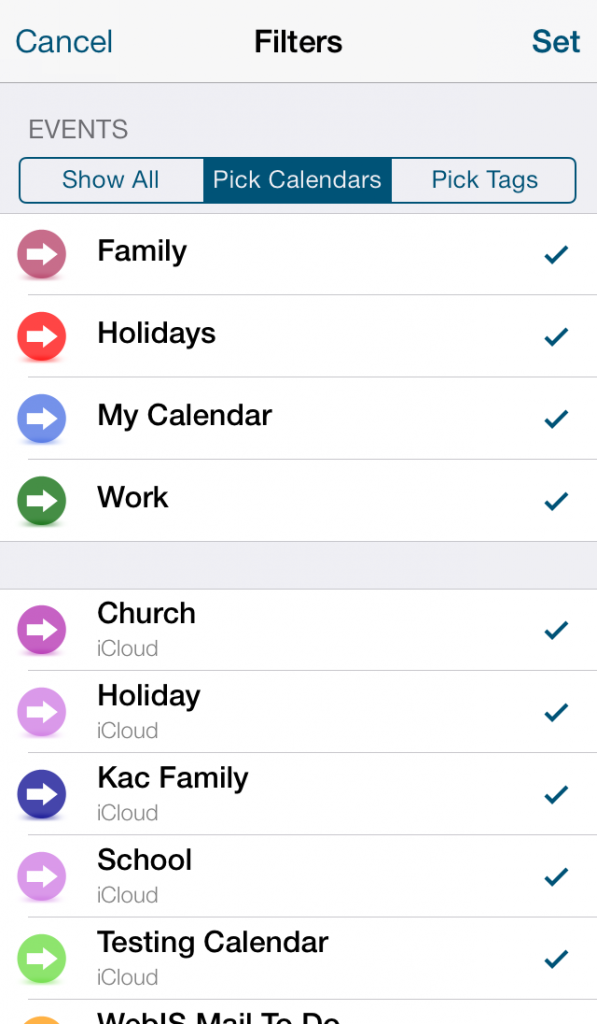 Use Calendars to filter, colorize, or iconize your events.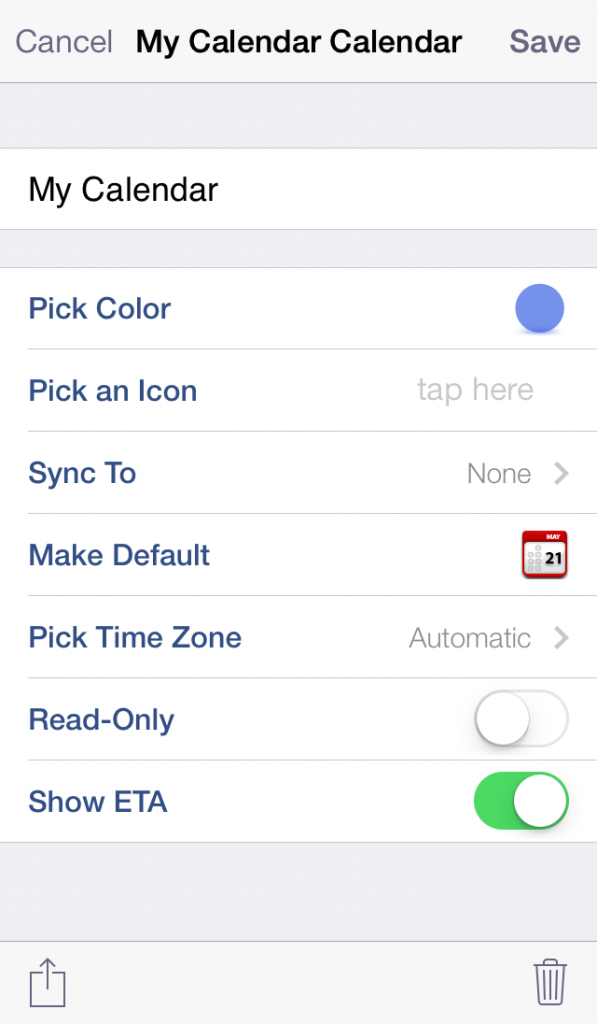 Assign timezones to specific calendars.
---
Tasks
Pocket Informant's task feature runs the gamut from simple tasks, to checklists, to complex GTD-based Projects and Contexts.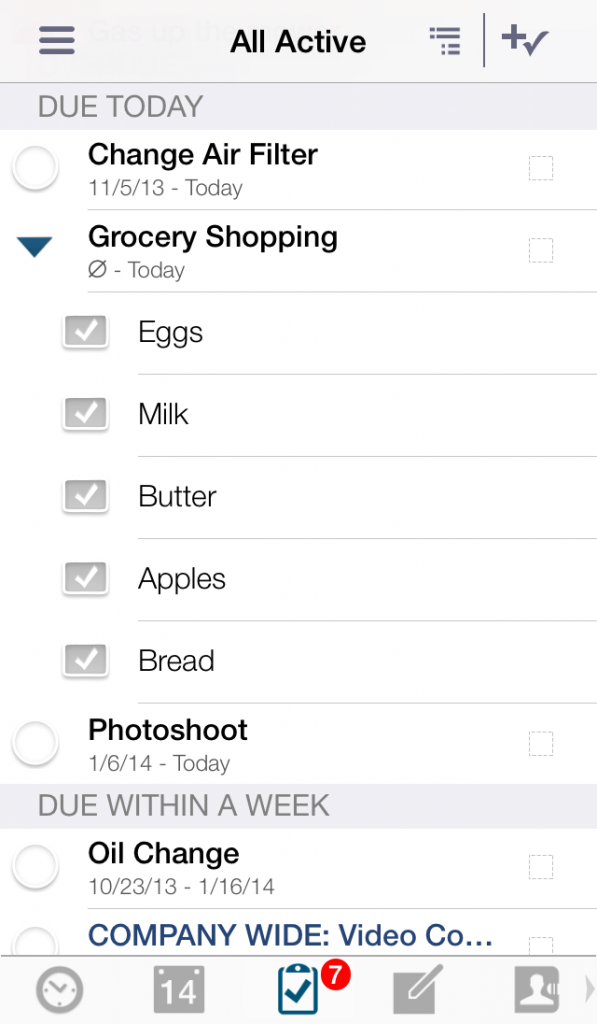 ---
Contacts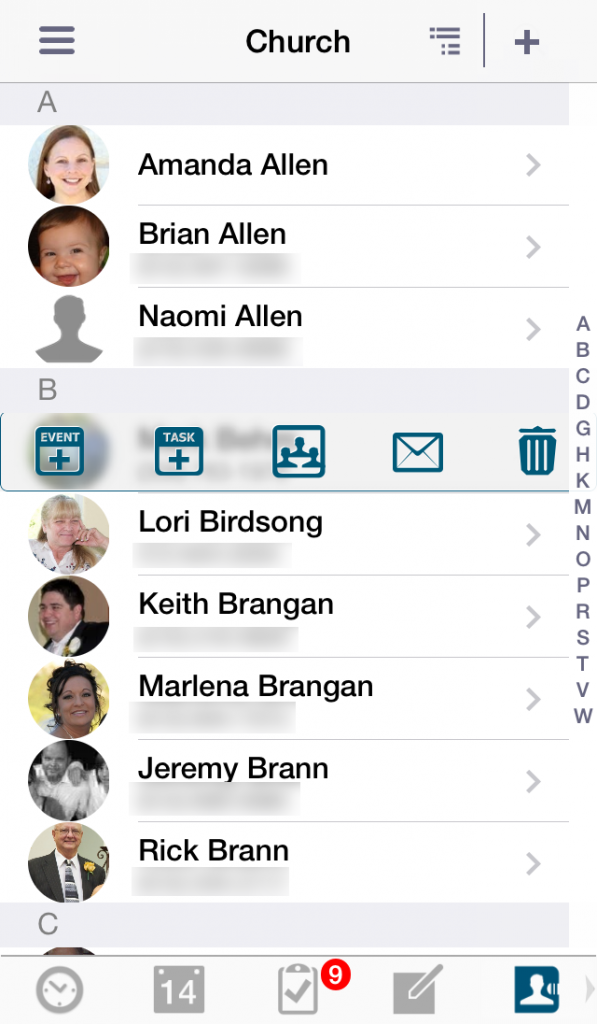 Pocket Informant's contact manager lets you create events and tasks from a contact.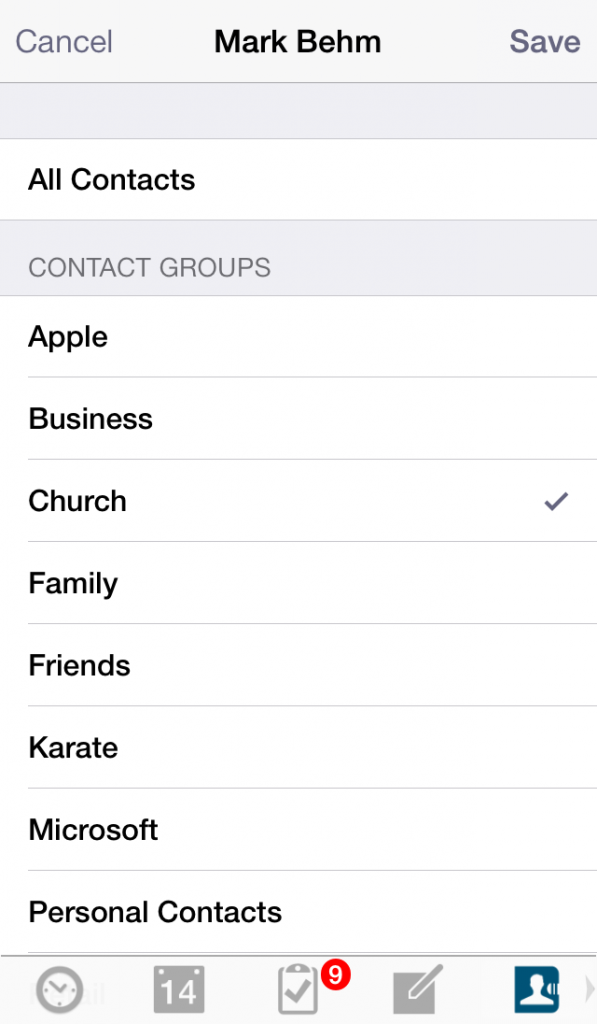 For contact sources that support it (like iCloud), you can assign contacts into groups.
---
Rich Text Notes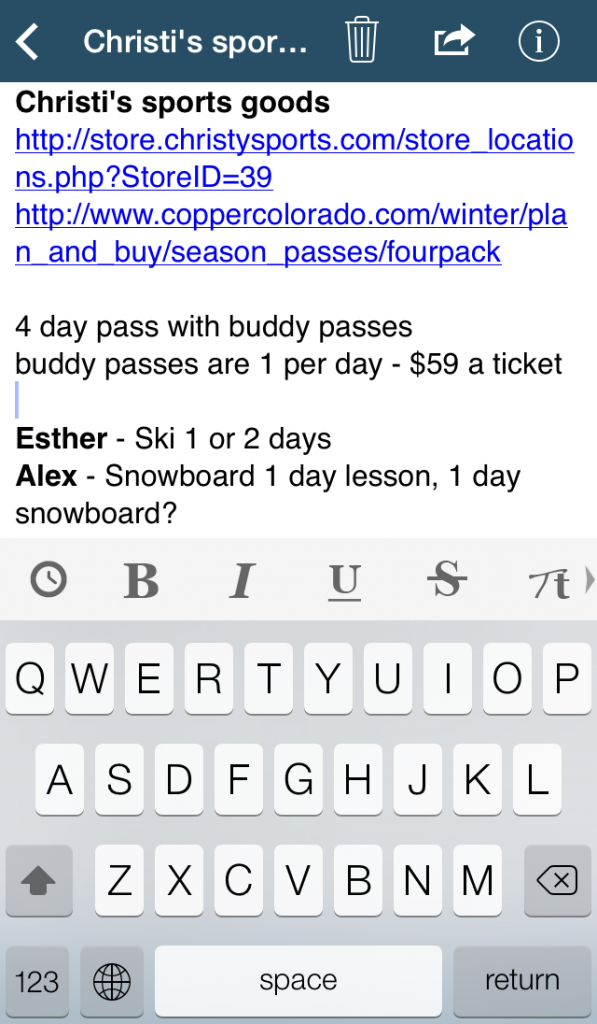 Rich Text Editing supports bold, italics, underline, strikethrough, fonts, sizes, and more!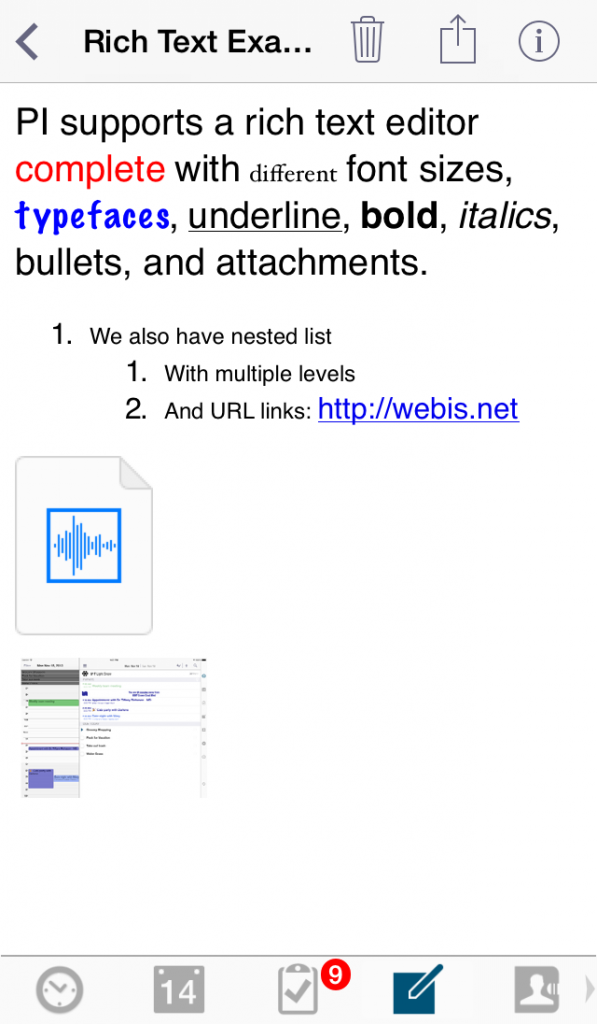 Assign Notes into Notebooks or pin them to dates.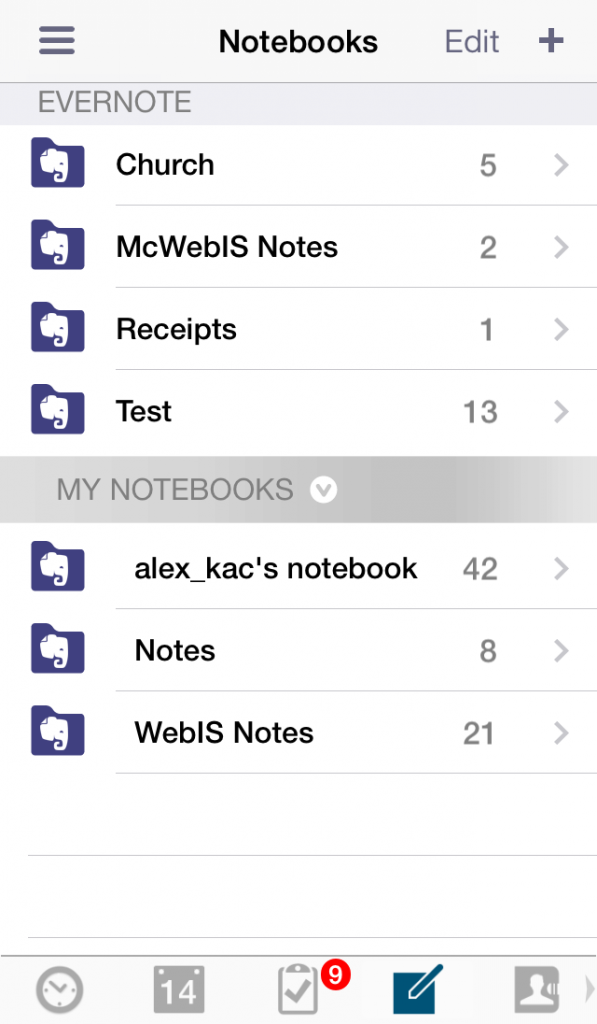 Sync to Evernote and view attachments.
---
Printing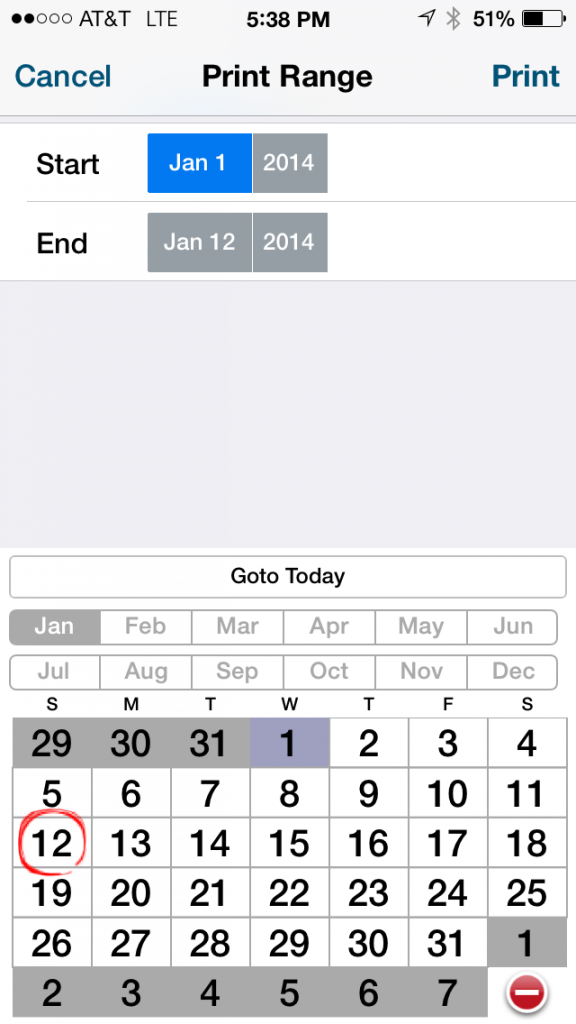 In the Calendar View you can select a range of dates, using the currently filtered calendar set to print a PDF of your events and tasks. Then share the PDF via text, email, or to your printer.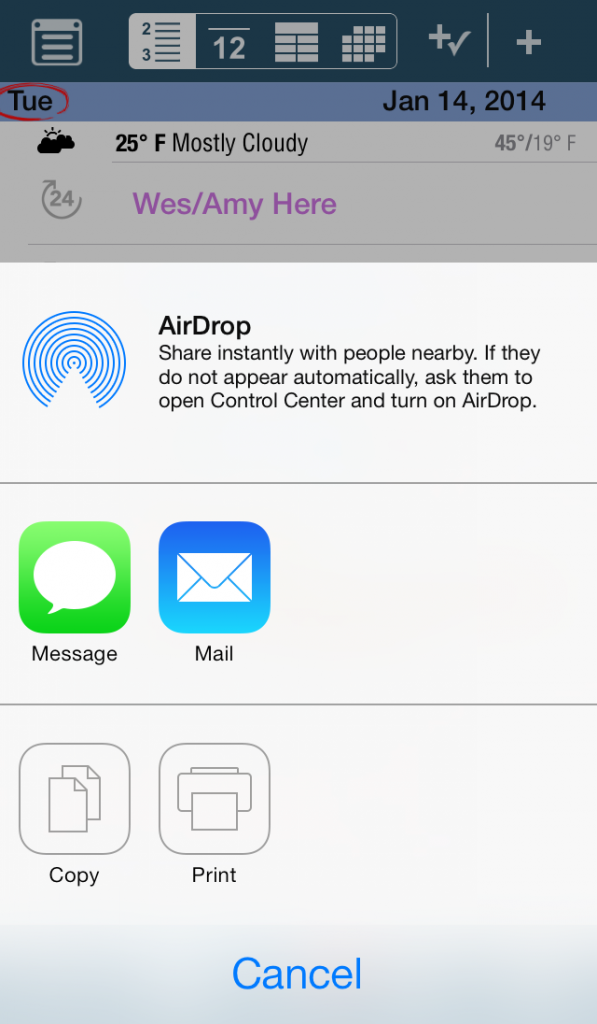 ---
Sharing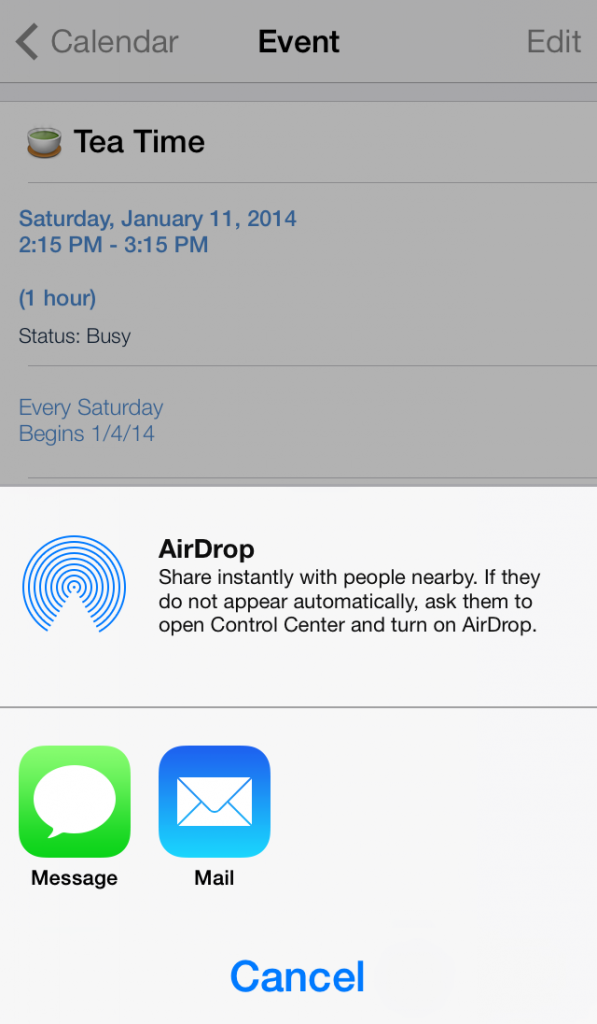 Airdrop events or tasks – or text and email them
---
Templates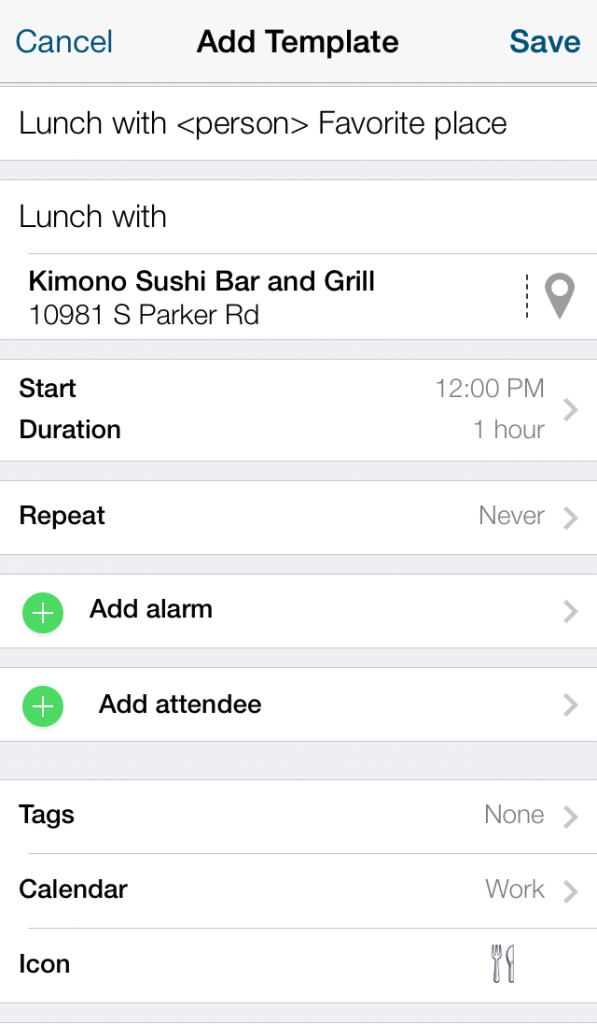 Create templates for tasks and events which allow you to quickly create events and tasks that have durations, icons, calendars, tags, alarms, repeat rules, and more.
---
Smart Filters
Smart Filters allow you to create your own filters to show in the Tasks View or the Today View.
Create simple filters…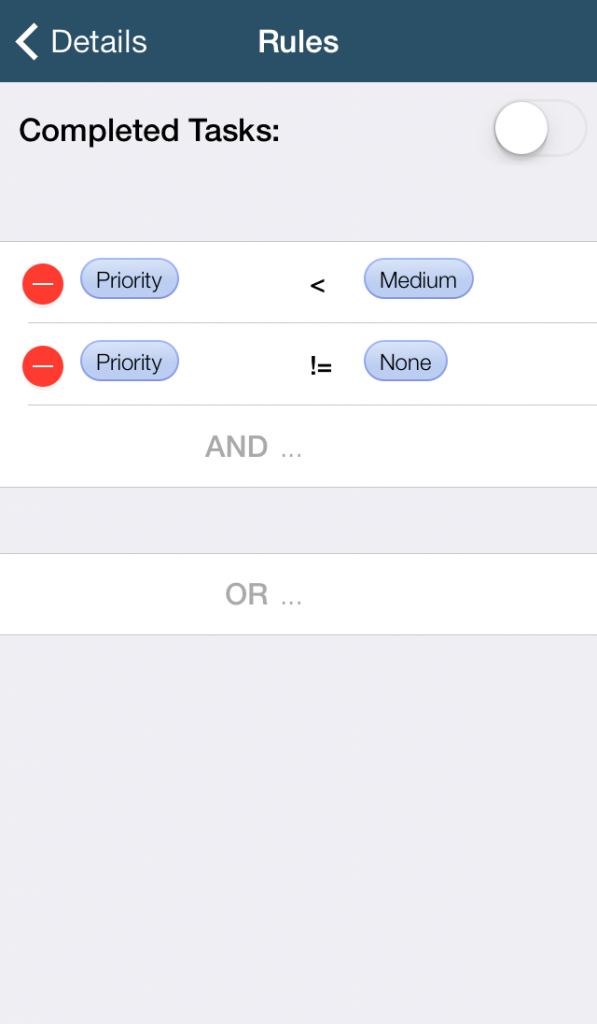 …or very complicated ones.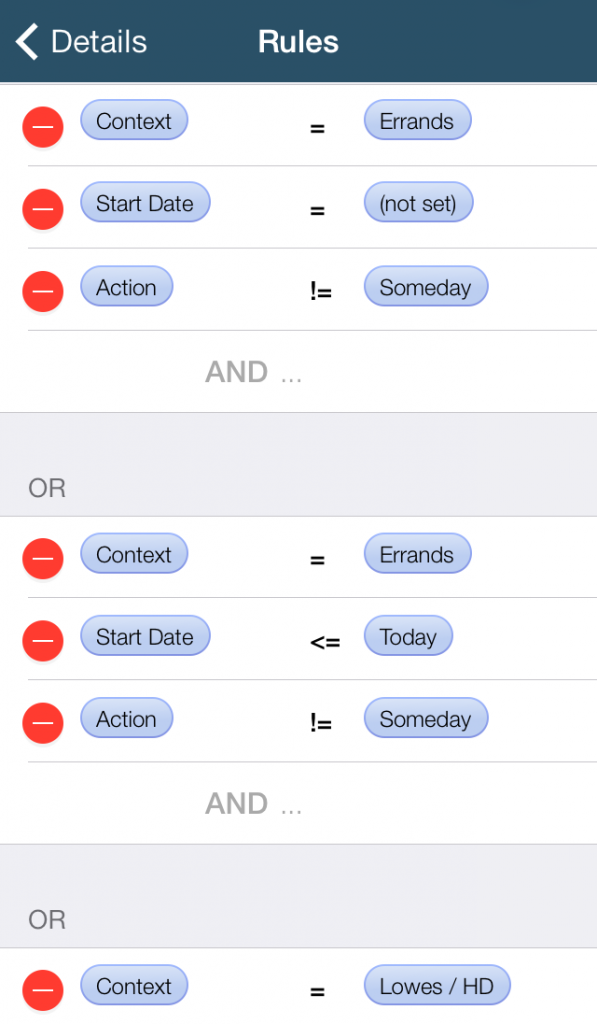 ---
Synchronization