Today I'm excited to announce a major release of Pocket Informant 4.0 for iOS as well as a re-branding of our sync service.
Version 4.0 re-imagines what a calendar and task PIM looks like and works like on a mobile device. Beyond it's cleaner lines and better use of integration to make data entry easier, Informant puts your events and tasks in the forefront. Where note, recurrence, and alarm icons used to make the screen look busy – it now is a soft gray detail that fades visually until you need to see it.
Another example is our brand new Month View that scrolls vertically and goes beyond the vestiges of paper calendars: you get a visual break between months and no duplicate or white days. It's visually compact and yet easy to read.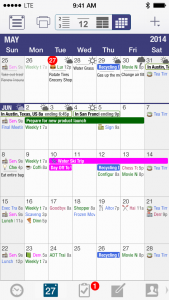 We've also taken the next level of data entry with TravelAssist™ and SmartTitle. TravelAssist is a simple way to automatically manage timezones for when you travel. We realized that most people need to deal with timezones when they are traveling and need to setup their events in their travel timezone or home timezone – and Informant 4.0 handles that automatically for you. Create an event during a trip and your event automatically is created in the timezone of the trip. Or if you're on your trip and you create an event outside that trip timeframe – it'll automatically go to your home timezone.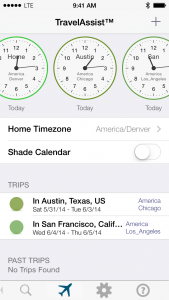 SmartTitle is a new feature that we designed to make entering events and tasks easier. We've extended our inline-live location search to the title of an event/task to bring up your templates and contacts as well! Pick a contact and automatically get their phone number, address, or email inserted into the event/task so you can quickly tap on their links when viewing them to call, bring up a map, or send an email.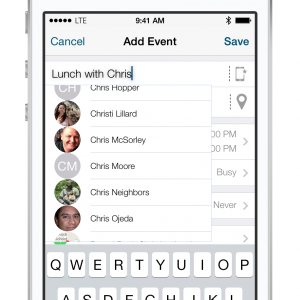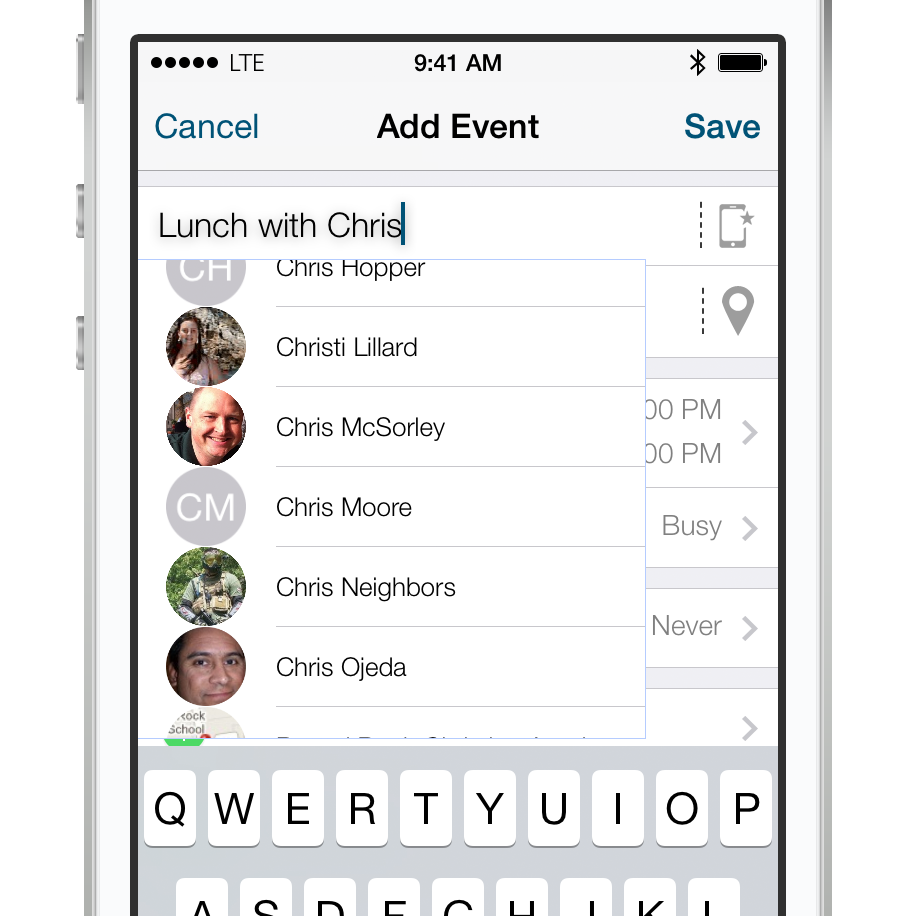 I'm also really excited about our fresh new look. We've optimized how we show tasks by showing the priority in a color on the left of the task, and showing the property icons (has note, has recurrence, has alarm, has location, etc…) as light gray icons vertically on the left. This focuses your tasks to be easier to read and manage. The new popovers for task/event details, the vibrant Day View – all of these things really make Informant 4.0's feel more fresh.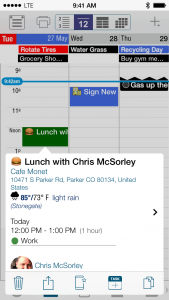 There is so much more I suggest you look at our new website to see what's new. And if you're wondering what's going on with Android – know that some of the design you see in Informant 4.0 come straight from future Informant Android releases 🙂
Finally, Informant Sync is the new name we have for Pocket Informant Online. We made this change for a few reasons. First is that it makes more clear that its a sync-only service. We know many people have been waiting for the web app to be finished at some point, but we know this needs a new direction. We may talk about that later, but for now we want to be as clear as possible that this is a sync only service. Second, you may have noticed that in general we talk about "Informant" – not "Pocket Informant". With our app moving towards being available on mobile and non-mobile devices we've decided that focusing on the "Pocket" part isn't a good idea. We will be moving towards the "Informant" brand more as we go forward.
I'm certainly excited about this release – and even more so for what we have planned the rest of this year. Thanks for listening!