Informant's Email to Task is a feature used for taking emails and turning them into tasks within in your Informant App. With customizable properties and rich or plain text options, Email to Task is a robust choice to add into your productivity bag!
Before you start using Email to Task, you'll need to obtain your unique task email id in your Informant Application. To do this, go into your Informant Settings>Accounts>Informant Sync. Tap your Sync Options. Here, you'll see your unique task email id.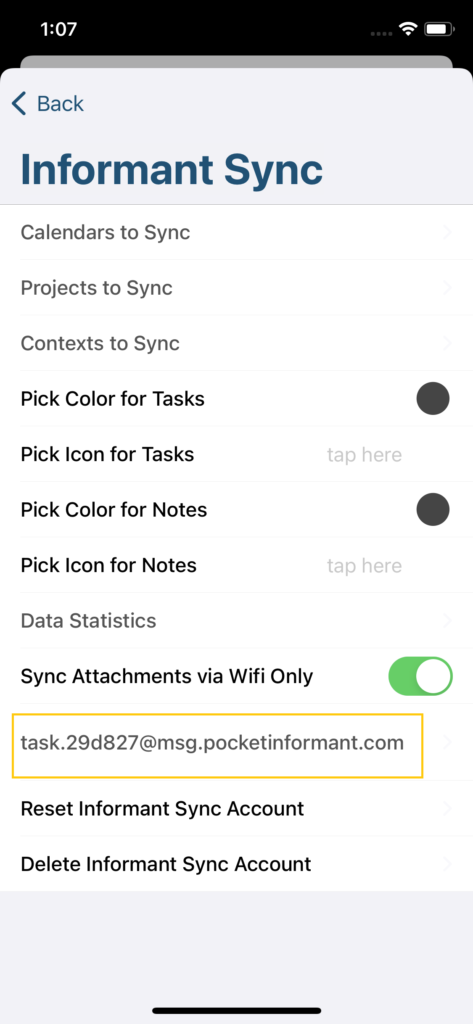 This is the email address that you will use to turn emails into tasks in your Informant.
Now we'll choose an email from our account to send to our Informant Sync.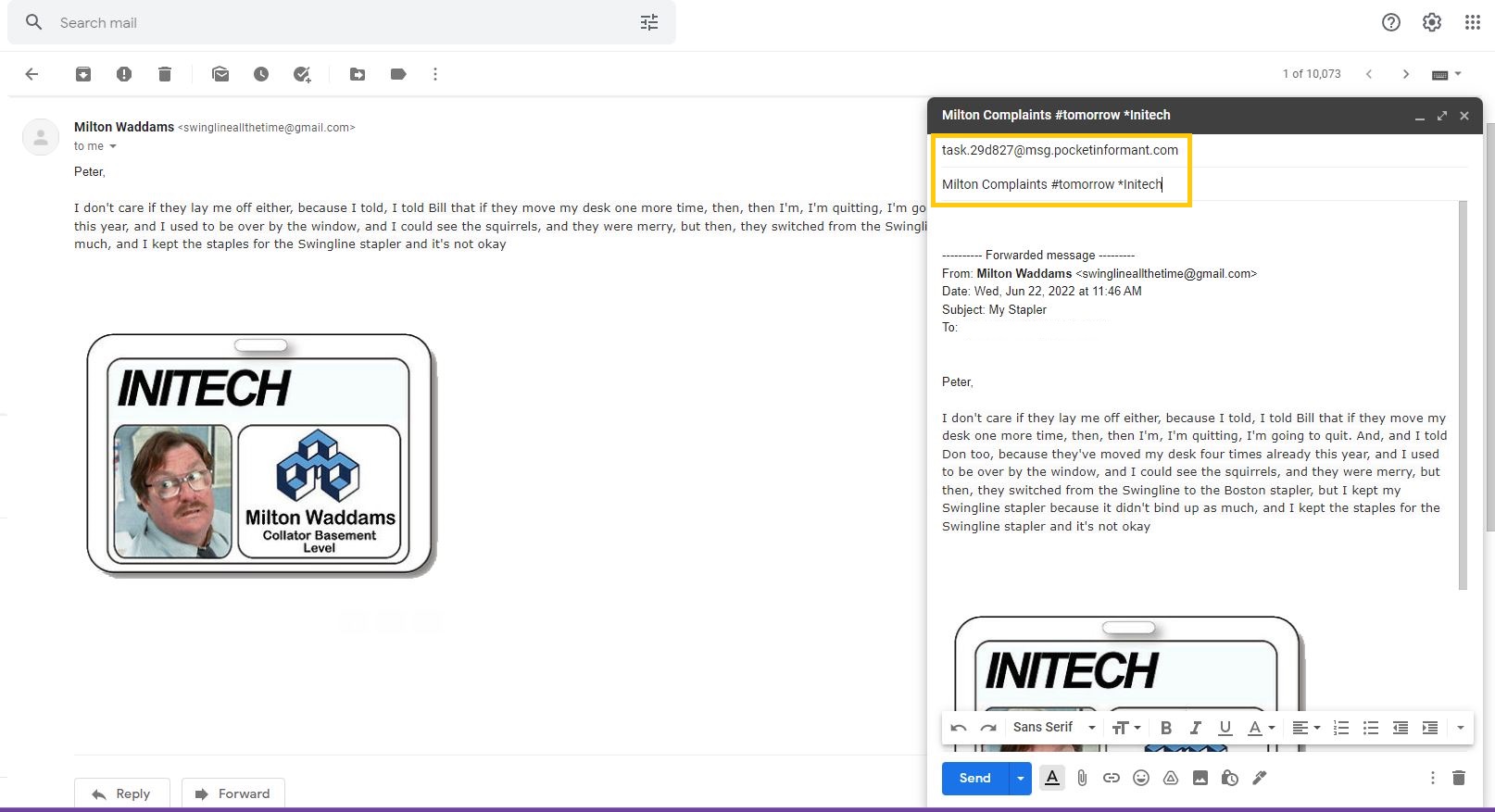 In order to send the email as a task, you'll need to know how to format your subject line. You can find more information on the correct format here:
https://webis.helpshift.com/hc/en/3-pocket-informant/faq/53-informant-sync-email-to-task/
Once you've set up the email subject line the way you'd like, you can send the email and it will show up in your Informant as a task.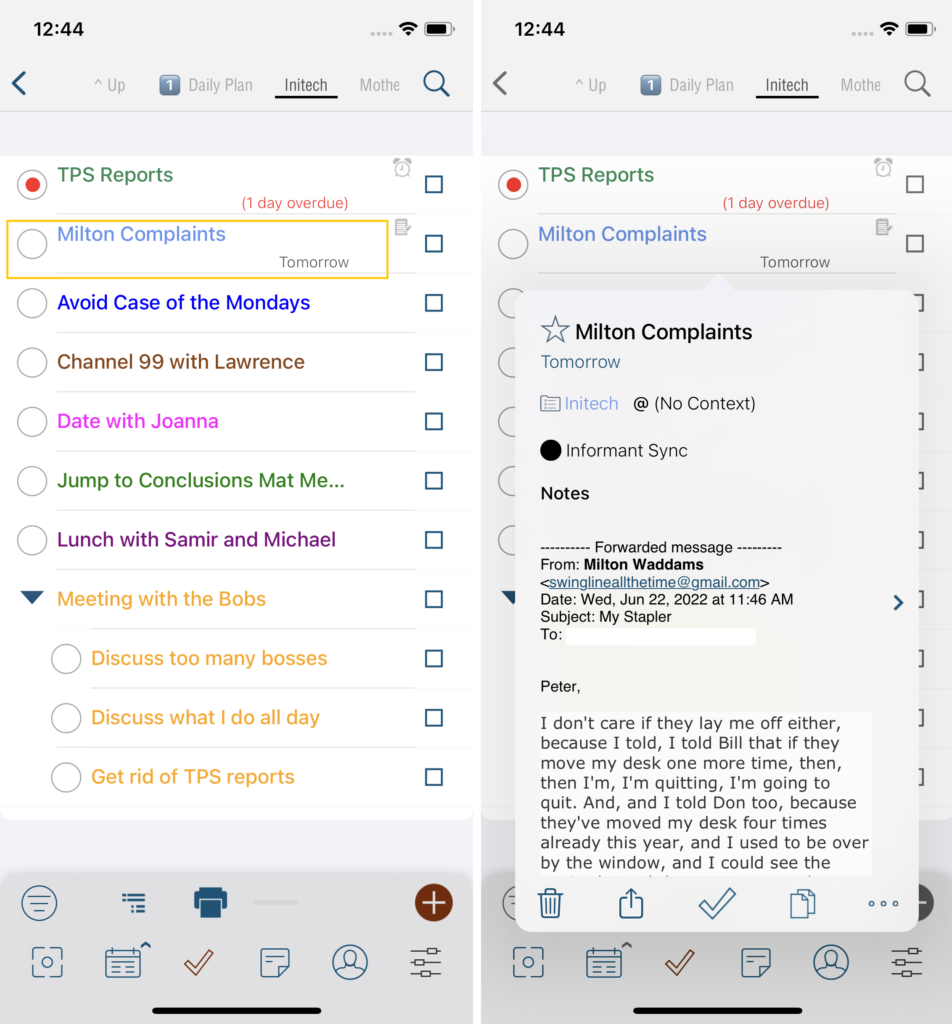 Currently, you can set your date as "yesterday", "today", or "tomorrow". If you would like to set your task date on a specific day, you can make this change once the task is in your Informant task list by going into the task edit screen.
Email to task is a unique feature that sets Informant apart from other productivity apps. Whether you need to keep up with finance emails, vacation reservations, or buying more flair for your Chotchkie's uniform, Informant can help you streamline your productivity!