Informant Widgets can help add an extra layer of customization and more glanceable options to display your productivity.
To install a Widget, choose a blank space on your home screen and hard press. You'll see your App icons start to shake. Tap the plus sign in the upper left hand corner and select Informant 5.
We have 3 sizes of widget to choose from. A small, medium, and large widget. (Unfortunately, fries do not come with that!)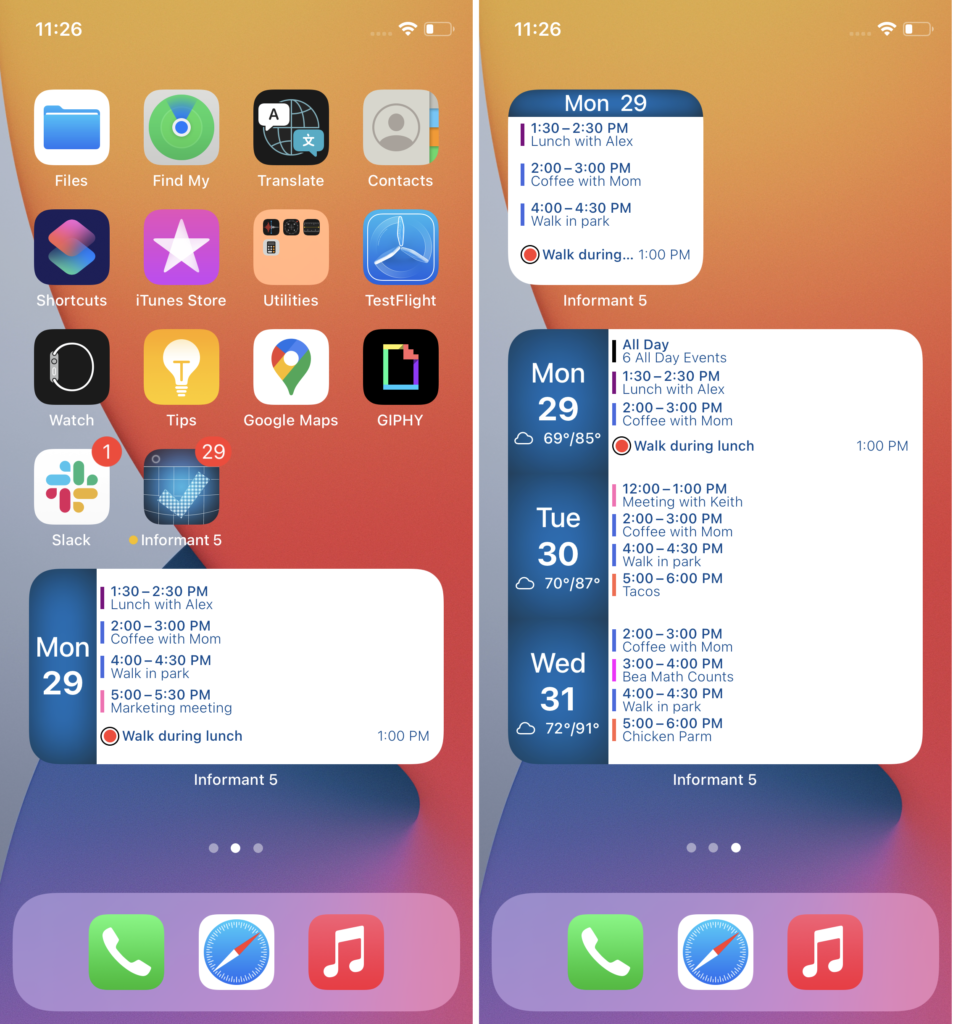 Once installed, you can hard press on your widget to bring up even more options for what you'd like to see on your widget.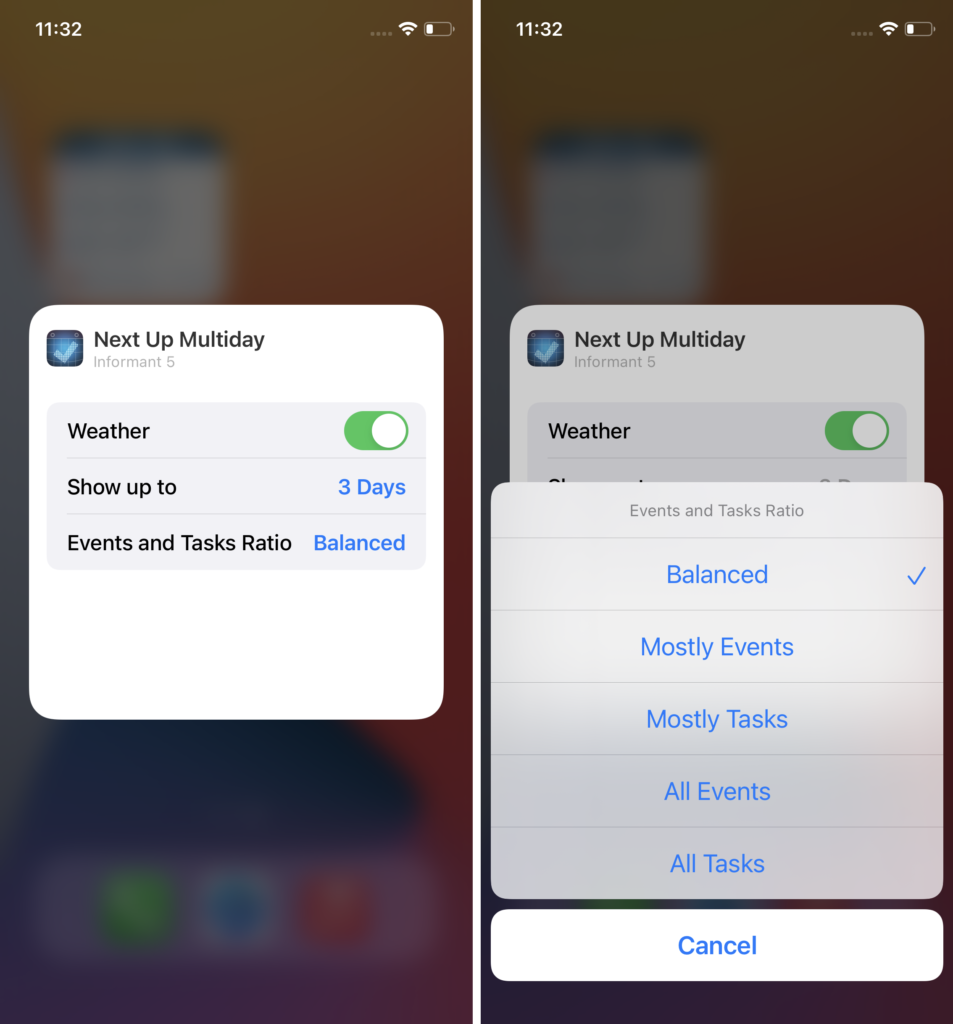 All of the Widget options will show you the information that you can see in your Focus View of Informant.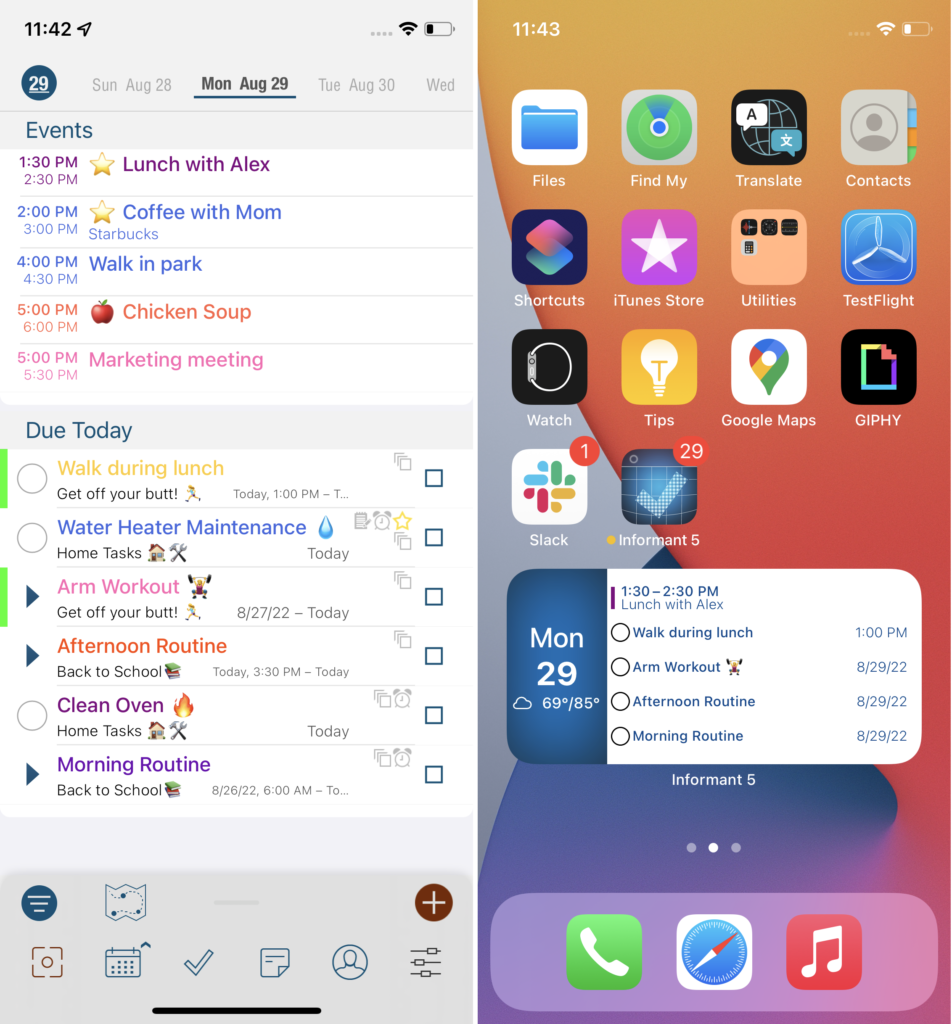 Here, I have my widget set to show "Mostly Tasks".
Your Widget theme will depend on what you have your iOS device set to. If I change my iOS theme to Dark Mode, the widget will show this way as well.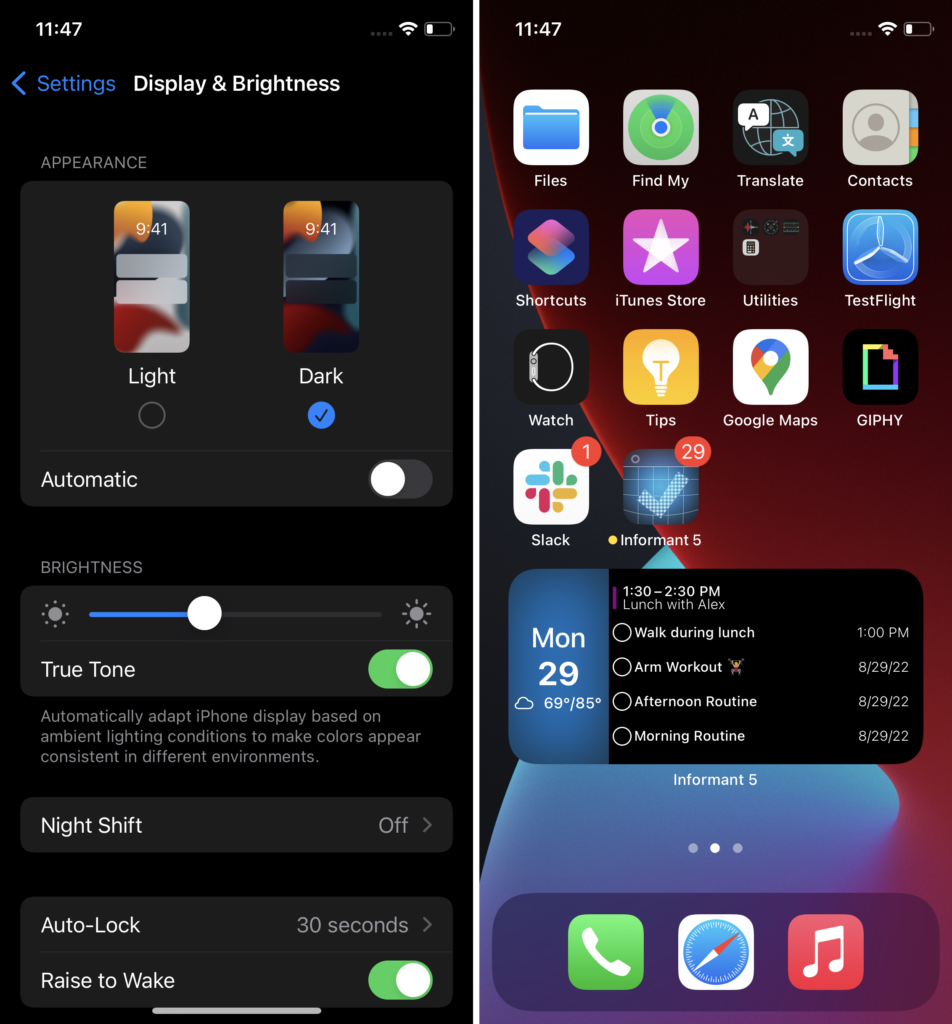 Pocket Informant's Widgets offer a wide range of options to give your information that "at a glance" accessibility that makes keeping track of your valuable time even easier.