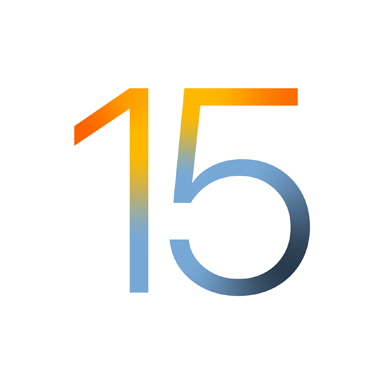 iOS Design
Informant takes advantage of iOS technologies like Dynamic Text Sizes, Background Fetch, motion UX, Airdrop, and more. We've also designed our entire interface from the colors, layout, and imagery to match the iOS look and feel.
New "Dark Mode"
You choose: the dark side or the light side! Every superhero has their alter ego. Now Informant 5 has one to. We call it Dark Mode. Switch to dark mode to change all of your screens to a dark background. Why? It's just cool.
Touch ID or Passcode Lock
Use Touch ID or set a 4 digit passcode lock to access your data within Pocket Informant.

Localized
Localized in Simplified Chinese, German, Spanish, French, Italian, Korean, Dutch, Norwegian, and Turkish.

Colors/Icons
Informant puts your colors in the forefront. Set Calendar and Tag colors to make your events and tasks more easily visible. Assign icons to entire sync accounts, calendars, or single events and tasks.
Use TextExpander Touch? Informant integrates with TextExpander for macro support.

Backups
Informant automatically backs up your data locally or to iCloud on a schedule you choose. You can also email a backup or upload or download it to Dropbox.
Informant Home
Informant Home view allows you to see your entire day at a glance. Customize the view to show weather, ETA, your future alarms, overdue tasks, and even Smart Filters. Use the ETA option to show how long it will take by car to get to your next meeting. Tap on the map option to show all your events' locations on one map.
Calendar Views
In Calendar Views choose from Month, Week, Day, or List Views. Month View is a rolling vertical view that's unique to Informant 5. Customize your Week View from a 7 day box, split, or column views. Day View lets you show 1-7 days and using a vertical pinch show less or more of your day at once.
Tasks View
In Task View see your entire list of filters as well as due, overdue, and upcoming tasks. Drag and drop tasks into different groups. Group by nearly every field. Use Simple Tasks, Franklin Covey, or the standard GTD modes. Keep your task's simple or create complex subtask/project groupings.
Notes View
The Notes View shows your complete list of notes as well as allows filtering of existing notes and creation of new items. Edit your notes in full Rich Text with styles such as bold, italics, and more – change fonts, insert lists and bullets, and more! Attach notes to specific dates to show on your calendar.
Contacts View
Informant 5 accesses the contacts from your device and displays them in an easy-to-read format. Swipe a contact to create a task or event with contact information included.
Search View
Search your events, tasks, and notes–all from your Informant Home screen. Search 15 years of your iOS events back – and all future iOS events.
Sync
Informant Sync, part of the Connect Bundle, supports Google Calendar and Tasks, Toodledo, iCloud Reminders, and our own
Informant Sync
.
Quick Entry
From your Informant 5 homescreen, you can quickly enter either a task or event using Natural Language.
Email Productivity
Informant 5 gives you a new "Mail" filter in your Tasks view that lets you manage multiple email accounts and view their Inbox. You can: See the email in your Inbox, filter it by flagged email, and create tasks from those emails.
Weather
Show the current weather and 10-day forecast in the Today, List, Week Box, and Month Views. Tap on the forecast or current conditions to get greater detail including radar and astronomy information. See the weather at your event location even if you're traveling.
Task Batch Editing
Simply select the light gray box at the right edge of a task to select it – and keep on selecting! Then use our batch editor to change anything you want, or use the Quick Edit button to quickly move tasks to next week or other options.
Triggers
Triggers let you quickly enter repetitive events or tasks. Mark a Trigger to show in the New menu and quickly create new events or tasks with just a tap. You can access Triggers through the SmartTitle feature by simply typing the name of a trigger in the title.
ETA
From the Today screen, show the driving ETA to your next event that has a location. Tap on the ETA to get driving directions.
Smart Filters
Create complex task filters yourself! Setup a filter that shows your upcoming tasks with a specific context, project, or status. See the Smart Filter in the Tasks View or Today View.
Conflict Catcher
A per-calendar setting, you can have Informant 5 show you what events conflict with new events that you create or reschedule.
Time Zones
Set individual time zones for start and end times on events for absolute control, or use our innovative and unique TravelAssist™ feature to let Informant automatically handle time zones for you.
Smart Title
Just starting typing and let Pocket Informant bring up your contacts or triggers. Tap on a contact and create meetings or phone calls. Automatically bring in phone numbers, addresses, email addresses, and locations with just a couple taps! Building upon the powerful trigger function you can also now show often-used triggers in our New menu – creating new events or tasks off a trigger with one tap.
Projects
Informant has powerful project abilities including the ability to have a project completion date, a project type, and more. We support Parallel projects with the support of multiple Next Action tasks, Sequential Projects with automatic Next Action handling, and Single Action projects.
Task Modes
Simple Task mode gives you a simpler editor, fewer visuals, to just handle your simple tasks. Franklin Covey mode adds ABC/123 priorities. Standard mode offers full GTD® features.
Location Alerts
Informant 5 lets you create "geofences" –your own custom boundaries around specific locations. Filter your calendar or task list to alert you when arriving or leaving a geofenced area in order to accomplish particular tasks associated with that location. Change your geofenced area from 100m to thousands of meters. Informant 5 can also use iBeacon technology.
Calendar/Tag Filtering
Filters your events, tasks, or notes by calendar or tag. Save these filters for quick access – and even setup filters to automatically apply at certain locations.
Meeting Invitations
With Google and Informant Sync accounts, you can send meeting invitations and accept them.
Attachments
With Informant events and tasks (i.e. events and tasks not read from iOS' calendar and reminders), you can attach a photo or a contact.
Data Detection
Viewing an event, task, or note – Informant uses Apple Data Detectors to detect links, emails, phone numbers, and more as tappable objects that open up in the web browser, Apple's Mail app, or Phone.
Airdrop/Share
Share/Print an event or task. When you hit the share button, you can Airdrop to another iPhone or iPad!
Drag and Drop Tasks
When grouping tasks you get multiple sections that you can drag tasks between. For example, group tasks by Projects and drag tasks into a new project.
Checklists are simplified subtasks – you create a checklist (native Informant task only – Reminders won't work) – and its items won't show up to clutter your list. Quickly mark off your checklist!
Group Tasks
Group Tasks by Progress, Date, Project, Context, Status, Action, and more.
Subtasks
Informant supports subtasks which lets you organize your tasks more easily.
Natural Language Entry
Use iOS dictation or type a natural language sentence to quickly create events and tasks.
Voice Notes
Record voice notes within Informant and sync them with Informant Sync.
Printing
Print a Calendar in List format, or any of your tasks views in list format. Print an individual event or task as well!