Your Life Organized
The best calendar and task app for managing a busy life
Everything You Need to Stay Organized





iOS
Discover our intuitive and user-friendly iOS app, designed to enhance your productivity on the go.

macOS
Upgrade your mac experience with Informant. With multi-device sync, your calendars, tasks, & projects have never been so organized.

ANDROID
Experience the power of our Android app, packed with features to help you stay organized and efficient.

WEB
Access your tasks and projects seamlessly from any web browser with our robust web application.
Gettings Things Done
Discover a seamless approach to productivity with Pocket Informant, your essential tool for mastering the Getting Things Done (GTD) methodology. GTD, coined by productivity expert David Allen, focuses on efficient task management and mental clarity. Pocket Informant aligns perfectly with this methodology by integrating tasks, events, and notes, providing a unified platform to capture, organize, and execute your to-dos. With customizable views, powerful filtering, and cross-platform accessibility, Pocket Informant empowers users to streamline their workflow, allowing for better organization and increased productivity within a singular, intuitive interface.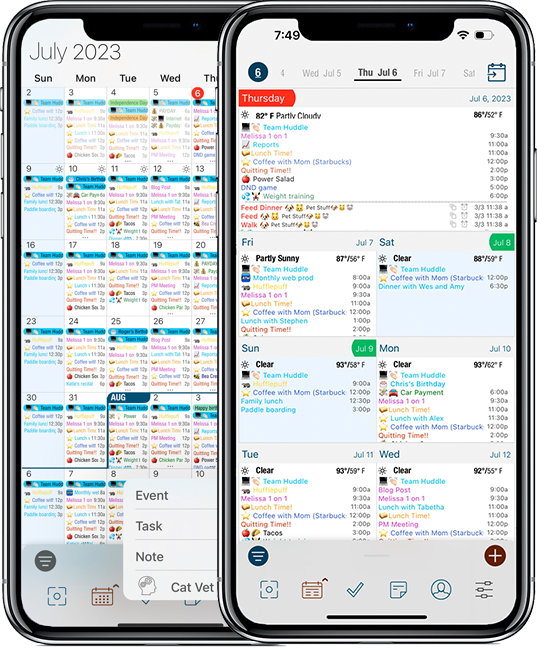 Informant for iOS Version 5.88
Get your life in sync with Informant for iOS – the original pocket planner and a game-changing personal organizer app.
Take charge of your Calendars, Tasks, and Projects like a pro. With its seamless setup and compatibility with all your existing calendars, this app has been the trusted go-to for over a decade. Don't miss out on the ultimate power tool for staying on top of your schedule.
Informant for macOS Version 1.1.27
Upgrade your mac experience with Informant. With multi-device sync, your calendars, tasks, and projects have never been so organized.
Setting up is a breeze, and you can sync seamlessly across devices with Informant Sync. Get all this with a one-time purchase of Informant for macOS. Don't miss out – subscribe to Informant Sync for the ultimate experience.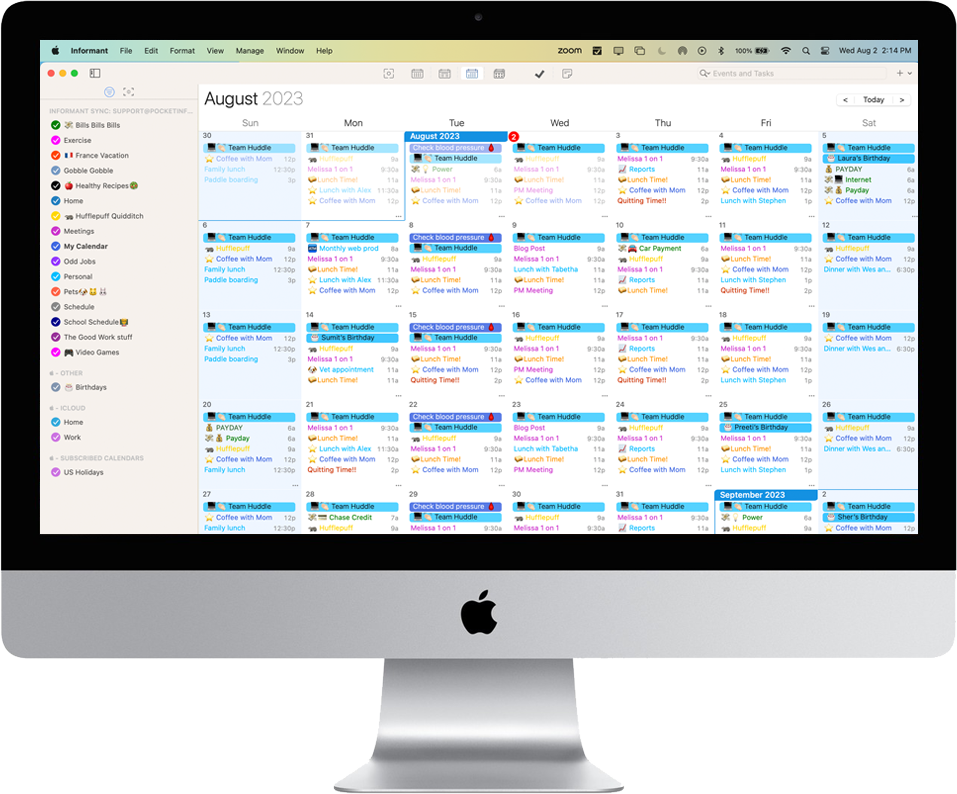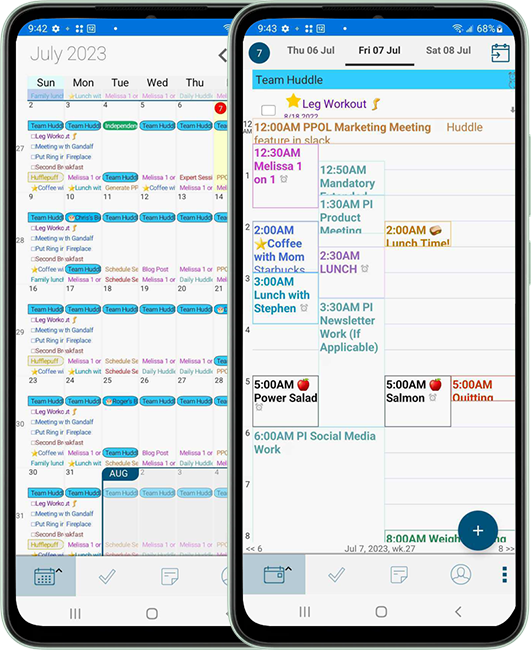 Informant for Android
Version 5.01.157
Get your life in order with just one app! The ultimate Android tool to handle all your Calendars, Tasks, and Projects.
No more juggling multiple apps – streamline everything in one place. Setting up is a breeze, and it seamlessly syncs with all your existing calendars. Trusted and relied on by millions for over a decade. Don't miss out on the easiest way to stay organized!
Informant for Web Version 7.2
Access all your Informant task management data on any web browser. Sync your data to your iPhone, iPad, Mac, and Android devices using Informant Sync.
Plus, don't forget to check out the Chrome extension for easy access to the Informant for Web beta site. Keep your Calendars, Projects, and Tasks in one convenient place. Organize tasks into projects and create sub-tasks or checklists. With Informant, you can customize your task settings to fit your workflow – whether it's GTD, Franklin-Style, or Simple tasks.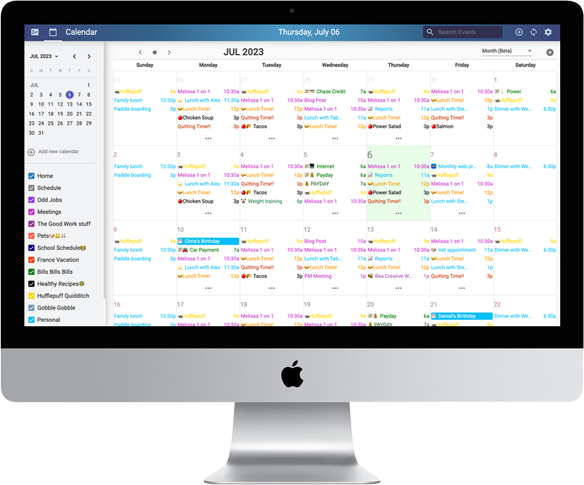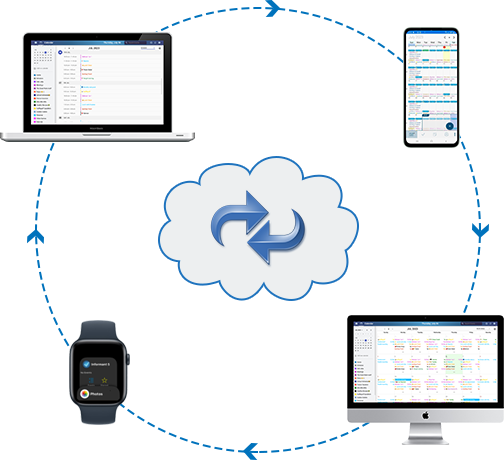 Informant for sync
Get ready to sync like never before with Informant Sync! This cutting-edge solution is designed by Pocket Informant owners, so you can trust that it's 100% compatible with our fantastic mobile apps.
Say goodbye to the limitations of Microsoft and Google syncing, because Informant Sync has got you covered. We'll back up all your important info in the cloud and make sure everything stays up-to-date across your Informant apps on iOS, Mac, and Android. That means you can sync tags, icons, and smart filters seamlessly. Don't settle for less when it comes to syncing – choose Informant Sync and take control of your data!
About
Pocket Informant
Our Software focuses on mobility software and strives to provide the highest quality software for iOS and Android. Our flagship product is Pocket Informant. Our design philosophy focuses on providing a powerful focus into your daily life in the simplest way possible.
Our team is dedicated to providing quality products, which meet the highest standards, to improve our customers lives. We have a reputation for innovative, well-planned, and usable design, striving always to do the right thing. We are a dynamic and fluid company, which allows us to make decisions not bound to rigid policy.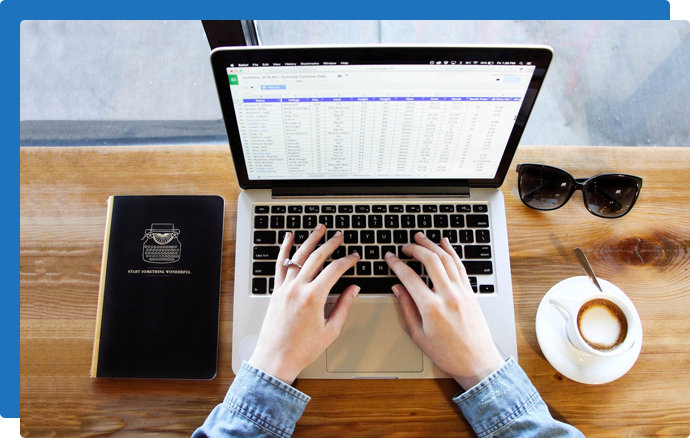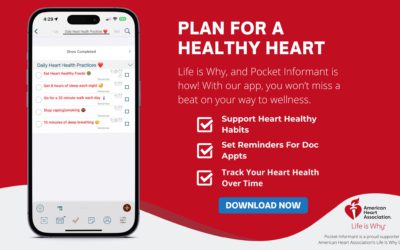 In this blog post, we delve into the intricate relationship between stress management and heart health, demonstrating how Pocket Informant not only streamlines your holiday planning but also acts as a vital tool in nurturing your overall well-being. Join us as we...
read more

Stay Informed
Subscribe to our newsletters and sales. Our newsletters share announcements and give tips about how to best use Pocket Informant.